Do you know
what a

SMART


implementation is?
FUNDAMENTALS OF THE SMART METHODOLOGY
IMPLEMENTATION
METHODOLOGY
Planning
Bussiness model (Preconfigured environment)
Work team definitions
Initiation of knowledge transfer
Review of business scenarios
Experience in managing the system
Validation of business processes
Early identification of business requirements
Iterative process per business scenario
Availability of accelerator tools
Agile development of extensions of functionality
Preconfigured integration mechanisms
Training on client solution
Tests based on business processes
Predefined protocols
Automated testing
Train - the - trainer
Timely problem solving
Real time operational monitoring
Named solution architect
Continual knowledge transfer
Management of functional topics
Agile project management
Change management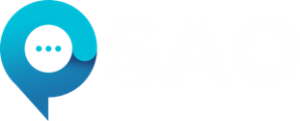 Support Ticketing System

Virtual Learning
DON'T TAKE
OUR WORD FOR IT:
In just 5 years, Veolia expanded its use of Open Smartflex to cover 8 different operations across Colombia, Ecuador, and Mexico.
Average service installation
time reduced by
Veolia end customers are currently benefiting from Open Smartflex
During the early stages of Open's relationship with Veolia, Open invested heavily in teaching the company how to work with the solution to get the best results for its unique business challenges.
Let us show you how we can help improve your company's performance