Utilities are moving towards 'all-in-one' solutions that help reduce the total cost of ownership (TCO) and the problems related to the integration of several systems(1). Drive the success of your organization with the support of Open Smartflex and cover your entire business cycle with an effective and fully integrated solution.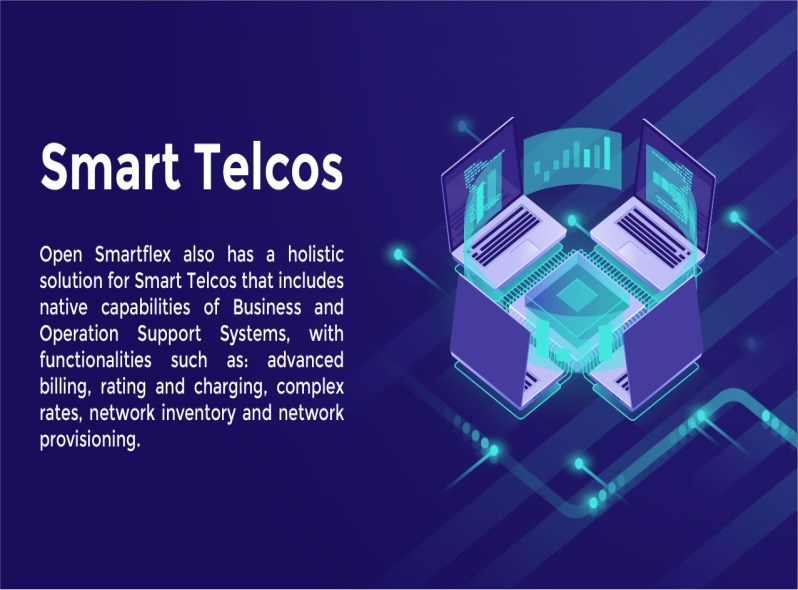 Open Smartflex is an advanced solution that covers all the commercial and operational processes of public utility companies through a wide range of specially-designed applications. It has been designed based on successful industry practices which come as pre-configured industry models, allowing companies to quickly make progress in their journey to develop and streamline their core business processes.
52% of utilities believe that the main driver of the modernization of the customer information system (CIS) is the need to improve integration, arguing that "the growing desire to have a single vision of the truth through multiple systems" is a key aspect that must be considered(2).
The operation of several technological solutions simultaneously demands a high level of integration. Open Smartflex is a comprehensive CIS solution that covers the entire service provider business cycle with functionalities such as meter data management, customer management, self-service portals, fieldwork management, and analytics, all of which are fully enabled for mobile devices. By including these features together in one integrated package, companies can move their operations forward and take the next step toward becoming smart utilities.
Advanced CIS
Companies can manage customer information lifecycle and critical commercial processes with the support of a solution that handles marketing, sales, internal order management, traditional metering, advanced billing, payments, and collection management.
Metering Data Management
Open Smartflex fully supports the deployment of advanced measurement infrastructure, allowing companies to run effective digital metering operations. The solution manages metering information and supports advanced billing strategies, giving utilities the ability to respond quickly to market demands and regulatory requirements. With a billing engine highlighted by Gartner(3), Open Smartflex is at the forefront of technological solutions supporting the latest dynamic billing business strategies.
Management of Client Experience
The solution has been designed with a strong customer focus. Open Smartflex empowers customer service representatives with customer relationship management tools, supports better engagement through a range of digital communication channels, and gives customers the autonomy of a self-service portal. In this way, companies optimize their systems without ever losing sight of the customer, improving satisfaction indicators, and evolving into digital businesses.
Field Work Management
Through its mobile application, Open Smartflex supports specialized processes for fieldwork management. Companies can improve their operational efficiency by having total control over their resources, constantly monitoring work orders and the performance of crews. The solution provides a complete and detailed view of the dispatch, orders, equipment, materials, and contractors to make sure service providers can see the full picture in real-time.
Analytics
With the power of dynamic dashboards and specialized reports provided by the solution, companies enrich their decision-making processes and achieve detailed control over their main business areas. Open Smartflex measures and displays key indicators in real-time, helping service providers to make informed decisions based on timely and accurate information.
Given that 42% of the costs of implementing a CIS are associated with the implementation and integration services(4), the possibility of having a single technological solution developed to operate uniformly across all the critical areas of the business is crucial for profitability. Service providers can obtain a higher return on their investment(5) by implementing a holistic solution that fully supports their needs and covers all their day-to-day processes in a unified manner.
Open Smartflex is a technological solution that cuts away at integration costs from start to finish while also facilitating autonomous customization and the continuous expansion of functional scope. This truly dynamic solution gives service providers the agility they need to anticipate and respond quickly to changes in the industry and the market, allowing them to provide a better service with a lower TCO.