DCX | DIGITAL CUSTOMER EXPERIENCE
Strengthen end-to-end journeys to meet customer expectations across digital interactions.
Smartflex's DCX layer empowers utilities to create compelling, end-to-end journeys to meet customer expectations across every interaction. The solution streamlines customer interactions thanks to cognitive capabilities that turn data into personalized actions delivered through digital channels and a self-service platform. The DCX layer offers enhanced capabilities such as omni-channel communications, chatbots, and online sales functionalities to boost the digital customer experience.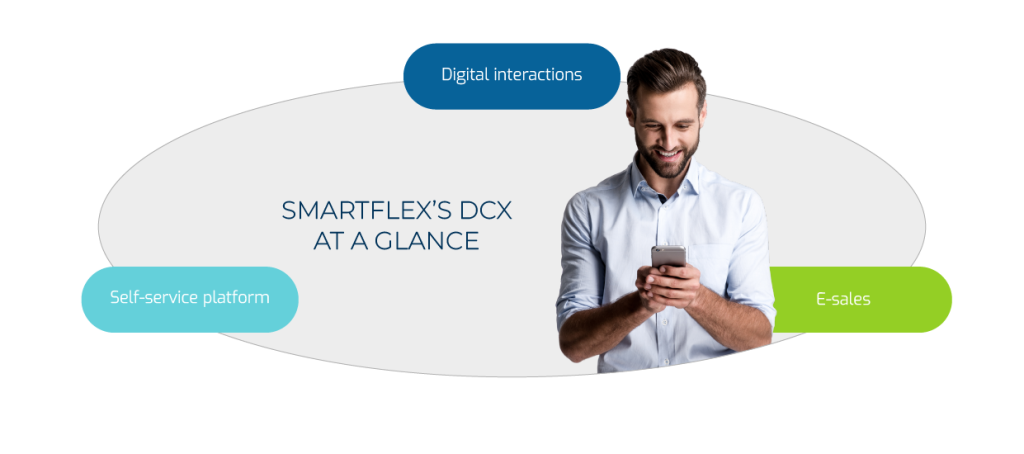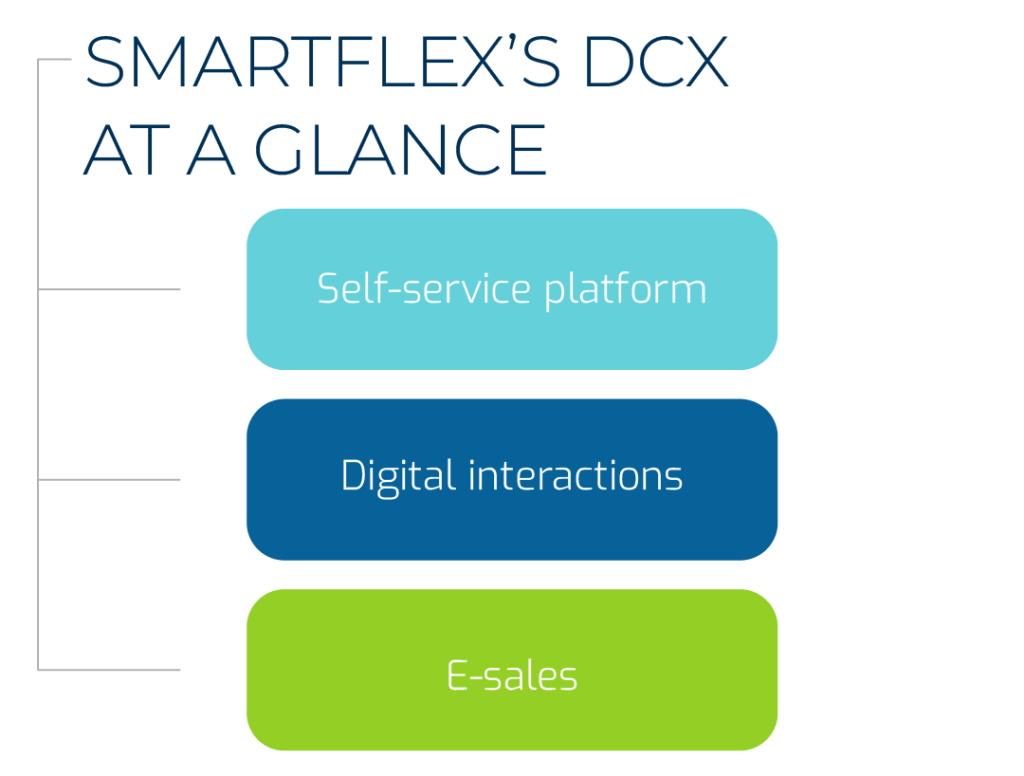 Empower your company to achieve high levels of customer satisfaction
Help to create fluent interactions with utility customers through different digital channels
Help utilities implement innovative strategies to interact with their customers
Allow utilities to anticipate their customers' needs
Utilities can reduce their call center costs by approximately 64% with Open's latest innovation, Proactive Interactions.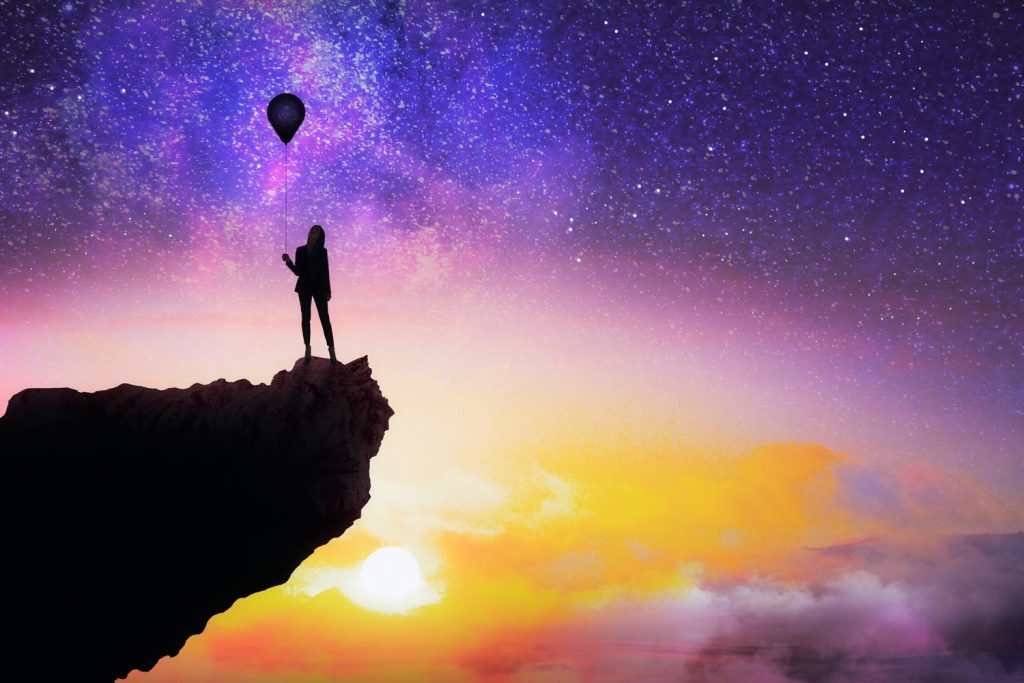 Digital transformation is a reality for service providers and they must address it by adapting their operations and processes to the cutting-edge technologies in the market
Are you ready to learn more about Smartflex?