Even when utilities rely on specialized tools to assure billing quality, issues still arise in metering, communication, and billing calculations, all of which lead to invoicing errors. Open Smartflex helps utilities to identify and remediate these issues, ensuring customers are billed correctly and have a good overall experience with their service provider.
Open Smartflex helps utilities improve invoice accuracy by identifying deviations in the values obtained by metering, usage calculation, and charge generation. Once issues are detected, the system generates internal orders to get billing analysts on the case right away. Open Smartflex also helps utilities assure billing quality by previewing a sample of the invoices to be generated for billing, allowing utilities to run through a quick final check to detect any mistakes on and avoid billing claims further down the track.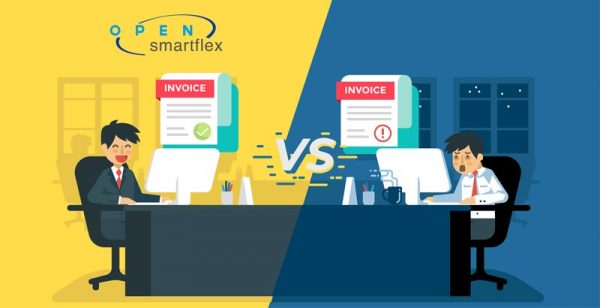 Unfortunately, some issues may still appear due to human errors or other unforeseeable events, which is why utilities must also be able to correct these invoices quickly and accurately. For this reason, Open Smartflex provides the ability to correct any billing inconsistencies, even if an invoice has already been sent out to the customer.
Some of the most common causes for billing issues are usage errors and tariff changes; for this reason, Open Smartflex allows controlled adjustments of meter readings, usage levels, and billing amount. For billing adjustments, Open Smartflex facilitates individual and batch adjustments, which can be easily standardized through the configuration of approval workflows. The solution also resolves situations where meters are associated with the wrong accounts through an automatic process which reassigns meters to the correct products and carries out the corresponding billing adjustments.
To guarantee more control and transparency, Open Smartflex stores all the changes made to bills, which allows utilities to keep track of all adjustments made.
With all these features in one solution, Open Smartflex has everything utilities need to improve billing accuracy, respond faster when invoicing errors occur, and provide customers with a better billing experience. To learn more about Open Smartflex, request a demo.