Smart metering advancements boost energy, gas, and water utilities to look for applications that support the deployment of smart devices, handle high meter data volume, and perform processes such as connection and disconnection in a remote manner. With Open Smartflex AMI Gateway, utilities expedite the deployment of Advanced Metering Infrastructure and get close to the opportunities that smart metering represents.
The adoption of Advanced Metering Infrastructure (AMI) has consolidated the smart meter market where multiple vendors offer not only these devices, but also the head-end systems to communicate with them. This situation adds complexity to the IT environment when utilities work with different vendors and make it desirable to count with tools that help reduce that complexity by interacting with multiple platforms regardless of the surfacing technology.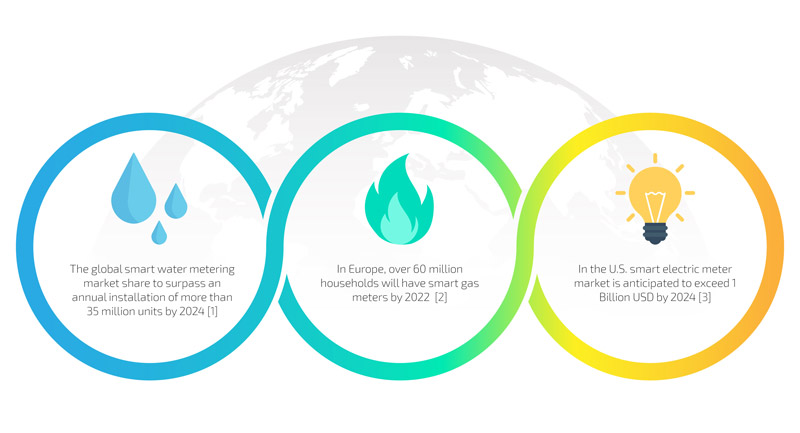 As a technology-agnostic solution, Open Smartflex relies on the MultiSpeak protocol to be interoperable with any head-end system from different vendors that support this common language, including Sensus, Landys+Gir, and Itron. By communicating with the head-end system, Open Smartflex collects data, e.g. meter readings, and issues commands over smart meters.
About meter readings, Open Smartflex includes a process that can be scheduled for interval readings to model different types of measurements from smart meters. Moreover, it supports both in-cycle and off-cycle meter reads, and massive interval readings are collected directly from AMI platforms or head-end devices at different time intervals down to 5 minutes.
Besides that, Open Smartflex provides the ability to model business processes as workflows that orchestrate the interaction with head-end systems to perform the disconnection process in case of non-payment, as well as the connection process as soon as the customer pays the debt.
With Open Smartflex AMI Gateway, less time and resources are involved in operational metering tasks because of the metering process automation.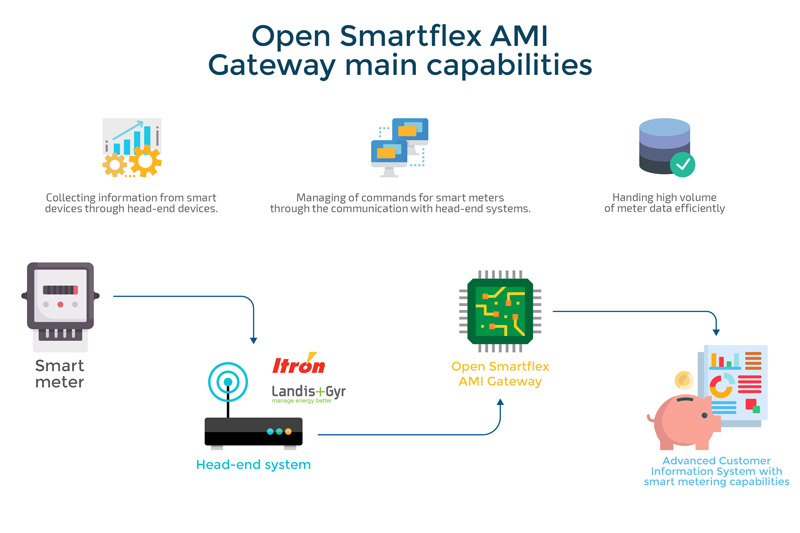 Finally, there are many head-end system vendors that also provide systems to handle meter data; however, utilities deal not only with issues related to communication with these platforms but also to customer experience. For this reason, Open Smartflex provides an integrated solution based on an advanced Customer Information System with an AMI gateway and other smart metering functionalities that empower end-users with a better understanding of their usage patterns, at the same time utilities quickly detect anomalies, tampering, and others.
To find out how Open Smartflex assures the alignment of smart metering and customer information, request a demo.