As technologies advance every year, utilities are expected to digitally transform their businesses to stay up to date with the market. This has been a challenge for water utilities who usually rely on manual processes to run their operations. To align with this change, utilities must count on a modern solution like Open Smartflex, which uses market leading technologies to create a more digital water industry.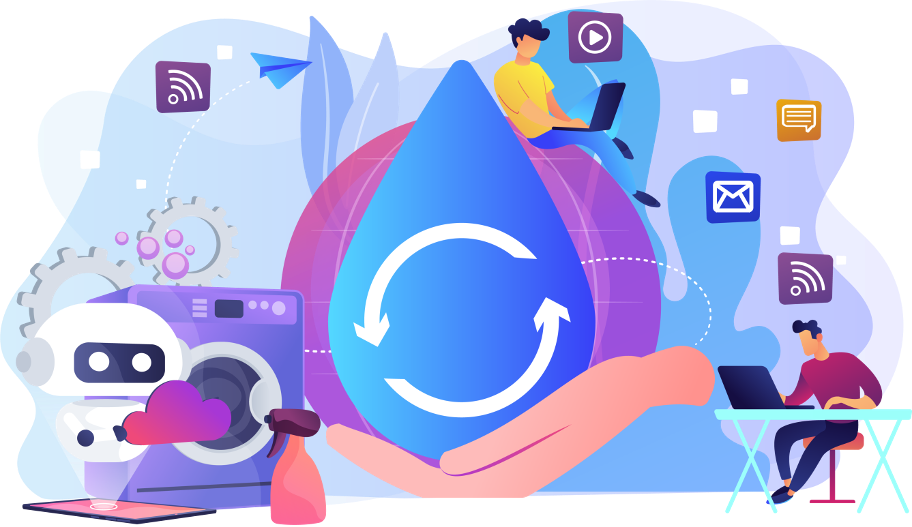 Throughout the years, technology has shown exponential growth, leaving every industry looking for ways to stay on track with the rapid changes that digitalization creates. As society depends more and more on technology, customers become increasingly demanding and expect more from all their providers. This puts pressure on utilities who understand that if they don't act quickly in transforming their businesses digitally, they can expect to see lower customer satisfaction and lost opportunities to increase revenue streams. Water utilities are no exception when it comes to needing to become more digitally savvy. In fact, a study done by Teksystems states that "recent statistics suggest that investments in water utility digital transformations is expected to grow 6.5%1 annually in the US and Canada". After they completed a survey, they also found that "over half of water utilities still rely on manual entries of data, suggesting the potential for improved productivity and higher data quality through wider use of automated data entry".
As utilities invest in their digital transformation strategies, they'll quickly learn that they can take more advantage of the information they already have. This data abundance allows them to analyze their customers' usage behaviors and gather insights about their real needs. With these analytics, utilities can better understand each customer, creating personalized solutions and programs that adapt to their specific requirements. By leveraging emerging technologies and becoming more customer-centric companies, water utilities can improve their decision-making processes, better serve their customers, and increase overall customer satisfaction.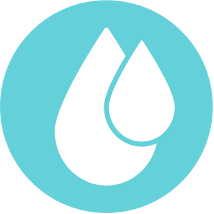 With a digital transformation, utilities can scale back operative and maintenance prices by approximately 30%, allowing them to perform predictive maintenance which might generate an improvement of efficiency up to 50%.2
In addition to improving customer experiences, water companies are always looking for ways to improve operational efficiency. By introducing technological aspects into their business, water utilities can offer their technicians simpler ways to complete their day-to-day activities. Guides that were once endless physical documents and paperwork can now be offered on smart phone apps and video tutorials. This improves utilities' managerial practices which ultimately leads to lower production costs, higher workforce efficiency, and better service quality. In fact, according to a report done by The Nature Journey from an operational perspective, the industry reported a mean efficiency score of 0.966.This suggests that on average, water utilities could reduce their operating expenditure and employment by 3.4%3 while expanding the outputs by the same magnitude. As water utilities improve their technologies, they can also use data to predict issues that may occur with their customers or on the field. A report published on Arthur D. Little states that being able to predict maintenance problems quickly can typically lower equipment downtime by over 20%.4
Today, water utilities face the challenge of not only having to identify and address all of their customer concerns, but also finding a solution that can help them improve their operational efficiency. To be successful in these aspects, water utilities need to count on a modern technological platform that pushes them towards a successful digitalization. They should look for a solution that has the agility and flexibility to react quickly to the fast pace of the market, regulatory changes, and respond to customer demands. This type of solution should also offer the ability to easily extend the core capabilities to implement new business models, develop and deliver new programs, and adapt to new industry requirements. Being able to enhance products and services and introduce improvements derived from customer interactions is vital for service providers who want to become more digital.
With this in mind, Open International developed Open Smartflex, a next-generation CIS fueled with Digital Customer Experience (DCX) components, Meter Data Management (MDM) characteristics, and Mobile Workforce Management (MWM) options to support service providers during their digital transformation journey. Water utilities can rely on Open Smartflex to provide superior customer experiences, improve customer service KPIs, and become customer-centric businesses. Thanks to the solution's holistic approach, service providers can collect customer, financial, and operational data from multiple resources and store it in one integrated view that helps CSRs to deliver updated information, solve billing issues, track customer requests, and more.
Open Smartflex offers an embedded self-service portal that allows utilities to provide their customers with new digital communication channels, access relevant information, make payments or requests, and even sign up for new programs. The portal is integrated with a chatbot and live chat features that allow customers to have personal assistance right away. Given these CX-driven functionalities, utilities can create, map, and deliver end-to-end customer journeys to create connected experiences.
Along with the customer-centric capabilities, Open Smartflex also helps water utilities to bring in more revenue streams. Thanks to the configurable product and service catalog, business rule engine, smart workflows, and prepackaged business capabilities, service providers can design and deliver new programs at breakneck speeds to satisfice emerging needs and acquire new customer segments. Open Smartflex also creates synergy with all the data, processes, and requirements of a utility's entire business cycle, creating a complete approach to its operation. This allows utilities to manage all the tasks and activities of multiple procedures seamlessly, simplify their personnel's daily efforts and boost company-wide efficiency. Additionally, utilities can expand the solution scope and implement new functionalities on their own anytime, avoiding software development costs.
The solution's future-thinking capabilities cover the critical aspects of utility management, combining an improved customer experience, practical functionalities, and innovative characteristics that enhance future competitiveness in the digitalization era. This way, water utilities can strengthen their opportunities to participate in new lines of business while improving current operating efficiency and reshaping customer relationships. Having holistic nature is not only the essence of the solution but is also embedded in Open International's DNA as a company, creating a perfect combination of technology, knowledge, and best practices. At Open, we're confident that we can empower water utilities to succeed in their digital transformation journey.
References:
Is your utility considering the replacement of the Billing System?
Learn more about how proactive interactions can enhance your utility's customer experience.