In the modern digital world, the best customer service is self-service. If utilities want to stand out in their industry, they must move past call centers and now focus on empowering customers with the tools to solve their own problems. Find out about the key strategies used to develop outstanding customer experience with self-service.
A service provider's success is built upon the satisfaction of its customers; however, it is hard to keep customers happy when companies in other sectors are continuously raising the bar for digital engagement. The modern customer expects immediate attention from organizations and fast solutions to their problems. In fact, 36% of Americans surveyed in 2017 consider the resolution of their problems in a single interaction the most important aspect of customer experience(1).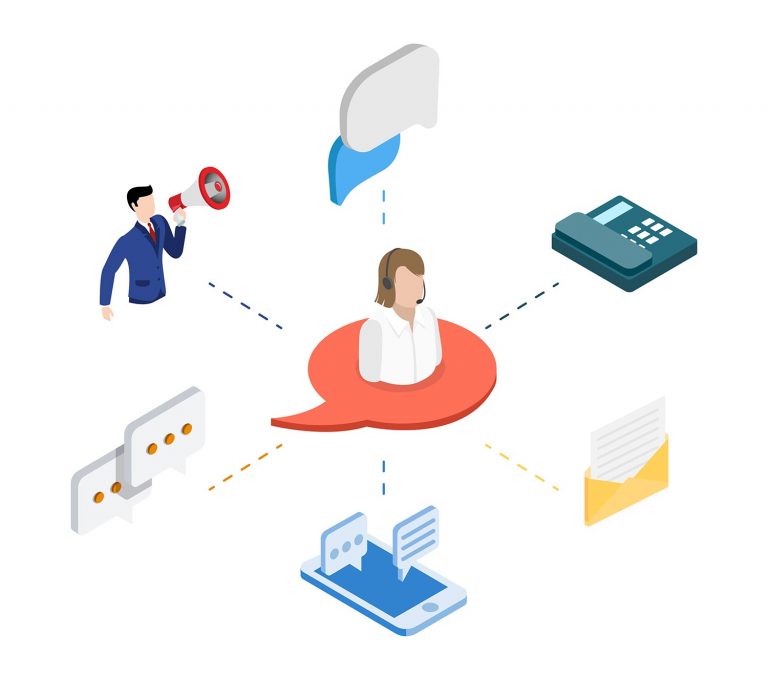 In light of changing customer needs, self-service is now the best mechanism to offer an excellent customer experience; this is a huge opportunity for organizations that want to offer online customer support, as it means reducing the amount of service representative interaction time while providing better value to the end customer. Given that 88% of companies say their main growth engine is offering a great customer experience(2), it is imperative that companies correctly design and implement self-service to boost operational efficiency and satisfy customer expectations.
To achieve these goals and to effectively leverage all the potential of this new trend, it is necessary to keep in mind some key points about implementing a self-service strategy.
1. Empower your customers with self-management
Customers should be able to find answers and fix problems on their own. To do that, they require companies to provide a variety of channels which each have the right tools and information for effective self-management. In fact, 20% of customers think that the most frustrating aspect of customer experience is not being able to resolve their problems or not being able to find the required information online(3).
With this in mind, forward-thinking companies are moving towards Omnichannel solutions. Even though phone calls are still a popular channel for resolving issues, this traditional method is quickly being replaced by modern equivalents more favored by the new generation of customers. Online chat, for example, was chosen by 23% of customers as the channel that provides the fastest resolution compared to other communication channels, an increment of 5% in just one year(4). Similarly, 72% of customers have had a good overall experience using messaging apps(5) while 79% state that they have been able to find the information they need through self-service portals(6).
2. Make it easy for customers to do business with your company
The way a company interacts with its customers has changed over the past years. Previously, businesses had no choice but to knock on customers' doors to offer their services and products; but in today's world, modern advancements allow companies to use more effective contact channels to delight customers, catch their attention, and entice them into acquiring products without them even realizing they're being sold to.
To achieve this, there are 2 key strategies that a company can adopt to offer customers a smooth and painless experience:
Current information: the contents of a company's website and their self-service portal must be monitored, reviewed and updated daily. Service providers must take into account that 54% of customers think the main issue with self-service portals is the lack of valuable information, while 20% think that the main issue is the lack of organization(7).
Information availability: when it comes to creating trust in customer relationships, it is imperative for companies to offer contact channels that are easily accessible 24/7. Furthermore, considering that up to 75% of customers resort to a third-party search engine to solve their problems(8), these channels must be loaded with relevant information that can help customers solve any problem that may come up when dealing with the company.
Without a doubt, self-service is not a passing trend, it is a reality that many customers have already embraced in their daily lives. As a result, companies that refuse to develop effective self-service strategies are destined to fail as their' customers will eventually leave them in search of better service.  It's important to note that this new paradigm is not about eliminating human interaction but rather to develop new interaction channels that work alongside traditional methods to provide a fulfilling experience that gives customers what they want while strengthening their' relationships with the company.
Get to know the 3 challenges service providers have to deal with when it comes to customer experience.