One of the essential components of customer experience is self-service, which is quickly becoming a "must-have" feature for service providers on their digital transformation journey. To stay relevant in an increasingly digital and customer-focused world, companies must offer a range of communication and self-service channels while successfully managing to balance the fulfillment of customer expectations with financial success.
Nowadays, companies are constantly engaging their customers in order to keep them satisfied and build loyalty. However, this task is becoming challenging because there are now hundreds of companies competing for customer attention every day, which has caused the modern customer to be more discerning than ever. Expectations are constantly increasing, so if a company isn't continually improving its service, it will quickly fall behind. Also, the growing trend of customers using mobile devices makes them more comfortable self-managing parts of their daily routine instead of interacting face to face with companies.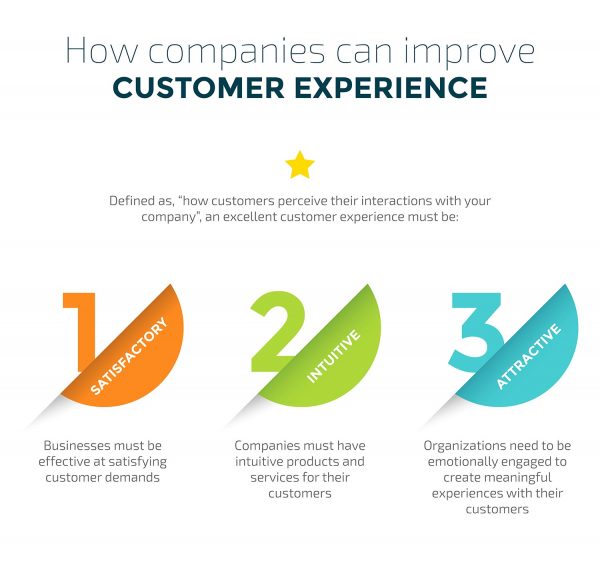 To deal with all these changes, service providers must offer omnichannel communications and self-service portals to empower customers with immediate access to information about their products, services, and usage. By allowing customers to perform basic tasks themselves, they have a better experience with the company and the workload for customer service teams is reduced. Businesses across many industries have long recognized the tremendous importance of customer experience, but to truly get ahead in this area, it is necessary to tackle 3 key challenges:
1. Companies must invest in diverse customer contact channels
| | |
| --- | --- |
| More than half of customers prefer to use a channel other than the phone when contacting a company(1) | Customers like to be heard through their communication channel of choice. If a company provides them their preferred medium, customers will be better satisfied, more loyal, make more referrals, and spend more on products and services. For this reason, companies must invest in digital omnichannel experiences which allow each customer to connect in a more meaningful way. By providing a range of communication channels, companies have an unprecedented opportunity to establish strong conversations and relationships with customers; what's more, if they can combine all these channels into a seamless experience, they will truly stand out from their competitors. |
2. Companies must delight customers that interact through self-service portals
| | |
| --- | --- |
| Customers must have a great experience and be delighted with every single interaction they have with a company. Due to this, businesses must have intuitive, well-designed, and streamlined self-service portals. If a self-service portal is not easy to use, customers won't use it, it's as simple as that. Customers value their time, so if companies work to save their customers time, it shows how much they care. Additionally, companies must constantly offer new functionalities to customers, as well as make personalized recommendations for them based on their interests and needs, while always looking to increase the use of self-service portals. | 57% of users say they won't recommend a business with a poorly designed mobile site(2) |
3. Companies must have a comprehensive self-service portal
| | |
| --- | --- |
| Up to 55% of customers feel it's difficult to contact a company to solve issues | More and more customers expect businesses to make it easier for them to solve their service issues by themselves. Thankfully, with the advent of self-service portals, it is easier than ever for customers to communicate, interact, and do business with service providers. Effective self-management tools allow customers to obtain a solution to their problems and submit requests immediately. Practically, this means they need the ability to access all their personal information, manage their profile, products, and services, submit requests, and perform common tasks. These features are the key to stemming the rising expenses of service centers while also saving time for customers and customer care representatives alike. |
When it comes to customer experience, self-service portals and omnichannel strategies are not just a good idea, they a necessity for any company that wants to stay ahead in today's market. A well-implemented and comprehensive self-service portal allows customers to harness more interaction channels, become more actively involved in the relationship, and enjoy dynamic experiences that fulfill their expectations that make them feel valued.
Open Smartflex helps companies to digitally service customers, reduce service center costs and, at the same time, improve sales, post-sales, and customer service availability.