MWM | MOBILE WORKFORCE MANAGEMENT
Magnify your customer experience with a powerful field order management solution.
Open Smartflex boosts utilities' customer and user experience through by offering a MWM system that offers robust and dynamic mobile functionalities. It is capable of orchestrating tasks to keep service time low and customer satisfaction high.
The solution allows utilities to prioritize pending orders and allocate the right workers at the right time according to every customers' needs while providing them with insightful information about field service work. The MWM layer also allows utilities to manage equipment inventory assigned to crews, as well as third-party operations. This solution also provides technicians with the necessary tools to manage work orders across their entire lifecycle, enhancing the company's operational efficiency.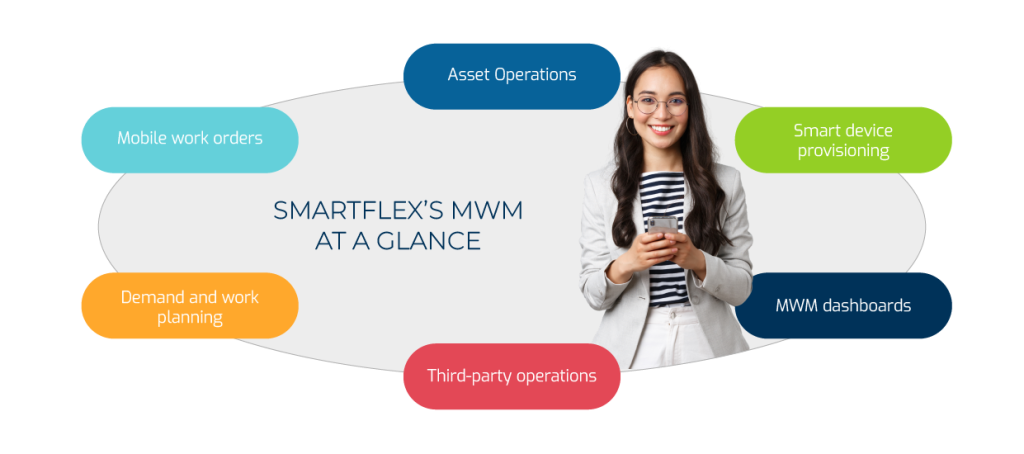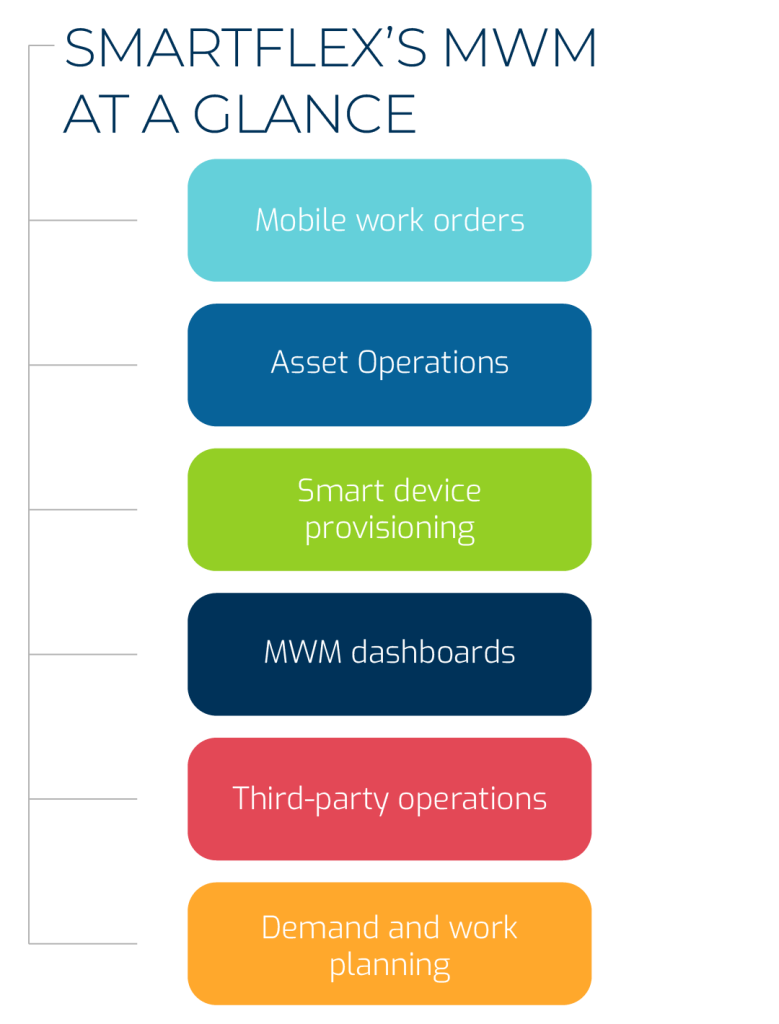 What do we bring to the table?
Help to improve operational efficiency
Modernize utilities' workforce with the latest technologies and processes
Revolutionize the way field operations are done
Empower field crews with advanced technology
Help utilities provide a better experience for field workers and customers alike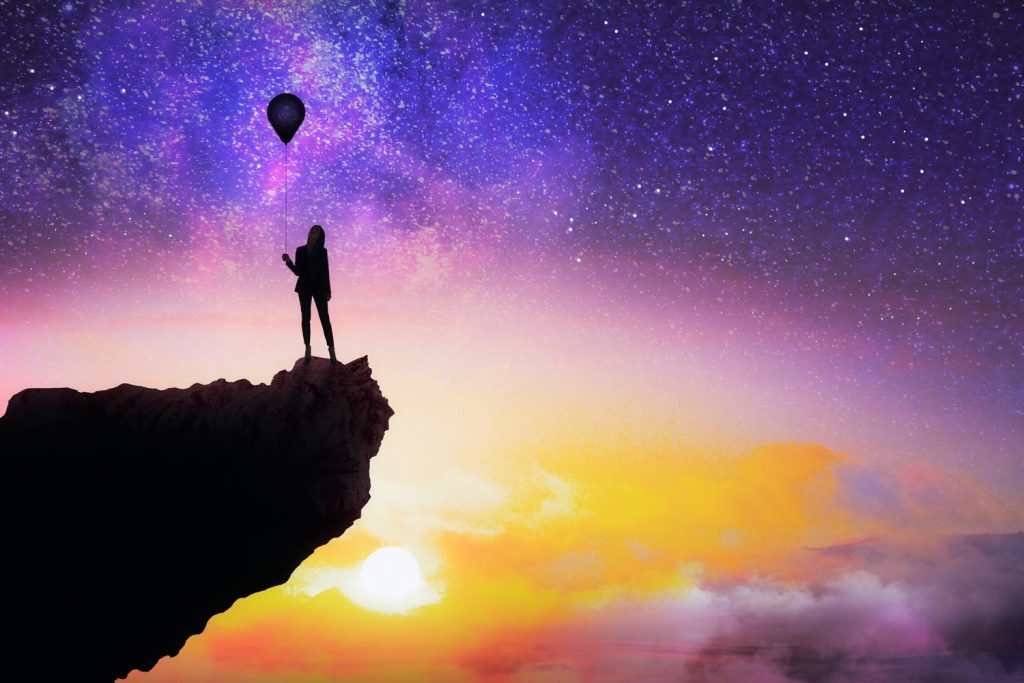 Digital transformation is a reality for service providers and they must address it by adapting their operations and processes to the cutting-edge technologies in the market
Are you ready to learn more about Open Smartflex?