Tualatin Valley Water District (TVWD) and Clean Water Services (CWS), two of the largest water utilities in Oregon, recently transitioned to cloud-based CIS solution, Open Smartflex, which integrated with leading electronic billing and payment processing provider, Paymentus. This change marks an important step in TVWD and CWS' digital transformation journey, as it modernizes operations to deliver a superior customer experience to the community.
At the end of 2022, Tualatin Valley Water District (TVWD), a water utility that serves about 216,000 customers in Washington County, Oregon, decided to make the switch to Open Smartflex, Open International's modern and flexible CIS solution that comes with a strong customer focus. For this project, Open International integrated Open Smartflex with the Paymentus Instant Payment Network (IPN), the industry's best-in-class electronic billing and payment processing platform designed to modernize and facilitate the way customers pay their bills.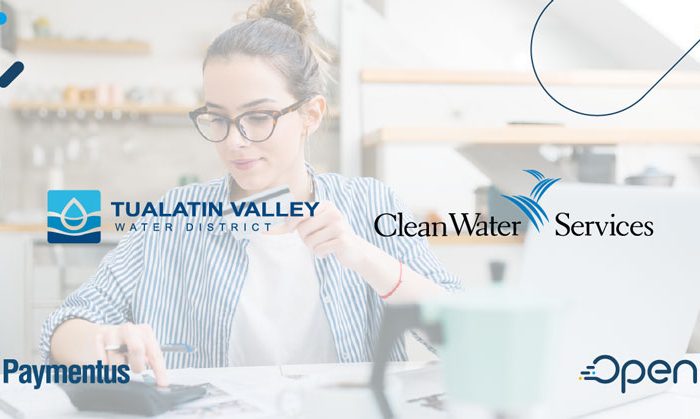 By implementing Open Smartflex combined with Paymentus, TVWD and CWS were able to enhance their customer bill-pay experience, offering their customers options including an online payment portal, agent-assisted channels, and customer communication options. Additionally, TVWD and CWS customers now have a variety of alternatives to manage and pay their bills such as choosing to easily set up autopay, make one-time payments without logging in, and viewing past payment history. To facilitate a smooth and timely transition for these companies, Open International, with support from Paymentus, lead the integration between both platforms, allowing the utility to gain these benefits with minimal coordination efforts from their end.
About the project, President of Open International North America, Hernando Parrott, says:
 "Working with Paymentus on this project for Tualatin Valley Water District has been an absolute pleasure. Our main goal is always to elevate our customers' customer experience and Paymentus helped us in making that possible with their bill-pay experience. We look forward to working with them on future implementation projects, offering the industry a package of best-in-class solutions."
Dushyant Sharma, Founder and CEO of Paymentus adds:
"Open International recognizes that the billing experience is a vital component of overall customer experience. Making bill pay a priority and providing consumers with simple, convenient, and intuitive ways to pay delivers multiple benefits. More on-time payments means fewer delinquent accounts and less service interruptions. We look forward to bringing the combined Paymentus/Open International solution to more projects like TVWD."