Service providers have a hard time finding the right software solution that addresses new requirements, emerging market trends, and customer expectations while staying functional through time. Open Smartflex's future-thinking capabilities help utilities stay relevant, manage key processes, boost customer experience and maintain profitability.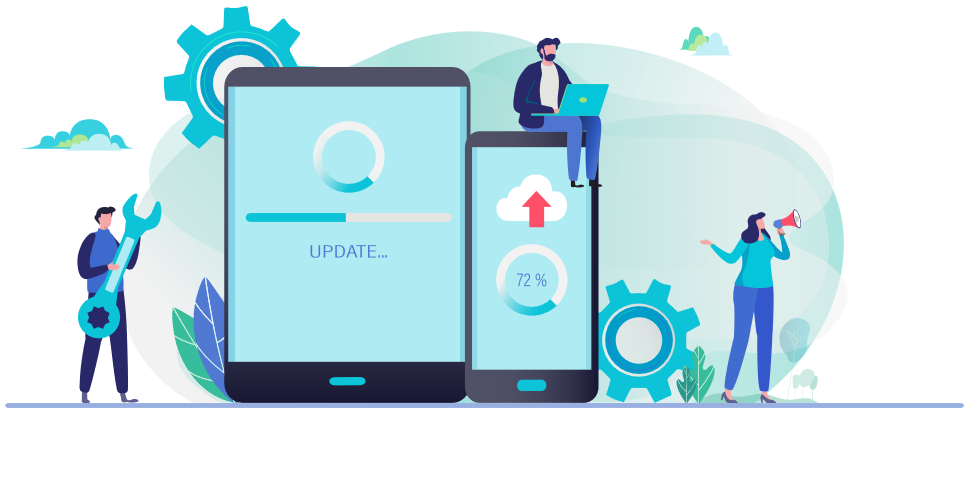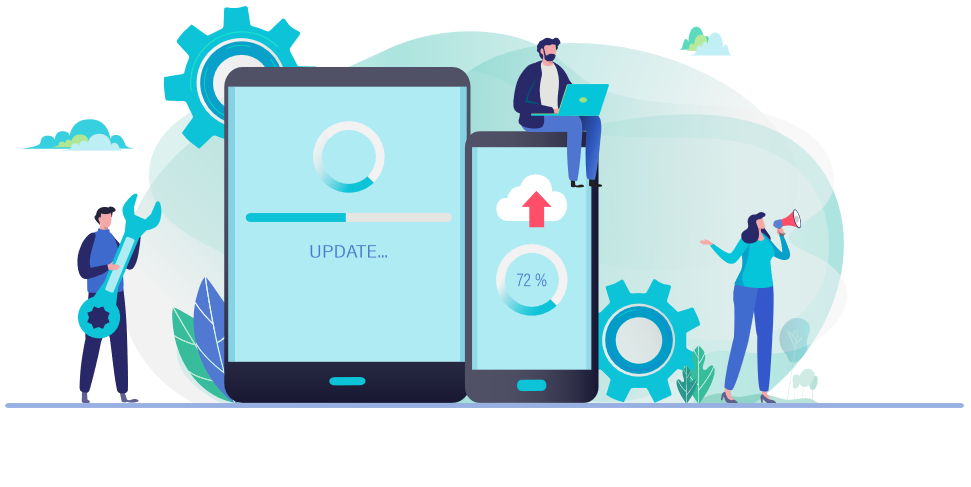 The utility industry is constantly evolving due to ever-changing customer needs, regulations, and technological advancements, which places high pressure on utilities to keep pace with the demands of the market.. However, utilities have traditionally counted on legacy systems which require complex and time-consuming modernization processes. These processes involve risky upgrades of their core systems, resulting in a slow response to industry challenges and disruptions to operations. 
To address this problem, software vendors have designed new strategies that help utilities respond faster to industry changes, such as providing small, continuous system updates, instead of robust upgrades that offer a broad set of disruptive features. Utilities may find significant differences in the way each vendor implements continuous updates. Here are four questions to think about when embracing this strategy: 
#1: Is moving on to the cloud the only option? 
 Commonly, software vendors only enable continuous updates for their cloud product portfolio, driving utilities that run on-premise software to move on to the cloud to gain the benefits. Although cloud solutions free utilities from managing the technical aspects of system upgrades, these solutions imply a one-size-fits-all model, meaning that system updates are often under the control of the software vendor. 
With Open Smartflex, utilities can enjoy the benefits of the continuous upgdate strategy, regardless of whether their solution is deployed on-premise or on the cloud. Even while on the cloud, utilities can define the pace at which their system evolves based on their particular needs and, as a result, avoid disrupting their business operations due to unexpected changes. Additionally, Open's consultants provide utilities with the necessary assistance when they decide to update their system. 
#2: Is it possible to keep the business running while transforming it? 
Although changes to the Customer Information System can stimulate business innovation, they can also cause significant disruption.  For that reason, utilities must ensure that new software updates will allow their business to evolve without revolutionizing the way they currently operate. Today, utilities are concerned about disruptive changes that may force them to retrain system users or that may introduce new bugs caused by modifications to existing features or new features. In response, most software vendors offer quarterly or annual incremental updates to relieve the burden that big-bang upgrades cause to daily operations, ensuring that the evolution of their solution is incremental and not disruptive. 
To guarantee a constant, seamless evolution, Open Smartflex provides continuous, non-disruptive updates that deliver new functionalities and enhancements every month to keep the business optimally operating while it transforms. In addition, Open Smartflex's continuous updates undergo a rigorous testing process in which highly skilled engineers ensure the system quality following industry best practices and implement technologies to cover more business scenarios. As a result, utilities can count on the capabilities they need to meet their business needs. 
#3: Will utilities be prepared for the changes? 
Once a new update is announced, utilities must recognize what changes occured from one version to the nextt to understand how it will affect their operations, including processes like training their teams and planning the update's go-live date. Consequently, utilities usually have to invest a significant amount of time and effort into reading extensive documentation, which often lacks the details utilities need to decide whether or not to update their system. 
To streamline this process, Open provides utilities with a test acceleration tool that guides both business and technical users through a complete view of all changes in the solution between versions at a granular level. With just a few clicks, users swiftly can identify not only the changes in the system processes, applications, and data model, but are also able to anticipate the benefits that the update offers. To see the test acceleration tool in action, please visit (SAO video Link) 
#4: Can utilities be engaged in the continuous update strategy? 
Utilities expect their systems to evolve to promptly meet their needs. For that reason, continuous updates should be more focused on providing new functionalities that allow utilities to take advantage of business opportunities, rather than correcting bugs or delivering minor enhancements that do not maximize the benefits of incremental changes. Each vendor implements strategies to get to know utilities' requirements and reduce the gap between utilities' expectations and the software updates they receive. 
At Open, the company establishes a close, one-to-one relationship with its customers to listen to their needs and expectations first-hand, from C-Level executives and business managers to system users. With this connection, Open can create a personalized business roadmap with each utility and discuss the system's evolution process so that utilities can impact how often new features become available.  
Open Smartflex's continuous update strategy focuses on accelerating utilities' response to industry changes while providing them with the autonomy to choose the pace in which they are ready to make changes. Today, the benefits of Open Smartflex's continuous updates have engaged a majority of its customer base.
To find out more about the benefits that Open can deliver to your business, please contact us.