Service providers have a hard time finding the right software solution that addresses new requirements, emerging market trends, and customer expectations while staying functional through time. Open Smartflex's future-thinking capabilities help utilities stay relevant, manage key processes, boost customer experience and maintain profitability.


Growing market demand, industry complexities, and shifting customer expectations are putting pressure on utilities and challenging the technology and systems used to run their operations. Having the right solution to support critical business aspects, core processes, and emerging customer needs has become a necessity to meet changing market and industry conditions. Service providers should look for software solutions that combine top-of-the-line technologies and innovative capabilities, and can adapt to evolving customer needs.
With this in mind, Open Smartflex's future-thinking capabilities have been designed to handle both traditional customer-facing operations and sophisticated customer experience (CX) functionalities. The result is a highly valuable asset for utilities to accelerate multiple transformative initiatives, create new business models, enhance customer relationships and interactions, and drive revenue.
Let's explore the evolving and far-reaching capabilities that Open Smartflex has to offer to streamline utilities' operations
To accomplish these actions, utilities have used routing programs that now can process a lot of information, including, traffic, types of roads, along with the workload and availability of technicians. These algorithms have evolved over time becoming more intelligent and efficient by solving various routing problems:
– Holistic approach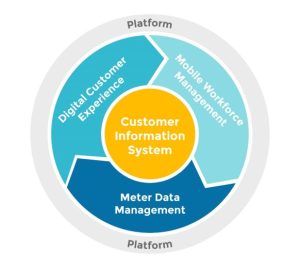 Open Smartflex follows a holistic philosophy that creates synergy with all the data, processes, and requirements of a utility's entire business cycle, creating an end-to-end approach to their operation. With a next-generation CIS fueled with Digital Customer Experience (DCX) components, Meter Data Management (MDM) characteristics, and Mobile Workforce Management (MWM) options, utilities can manage all the tasks and activities of multiple procedures seamlessly, simplify personnel daily efforts and boost company-wide efficiency.
– CX enablement

 
To stay ahead of customer requirements, Open Smartflex offers CX-driven functionalities such as digital omnichannel interactions, self-service features, personalized products, services, and programs, among others. With these features and a customer-centric strategy, utilities can enable end-to-end customer journeys to create meaningful interactions and connected experiences.  
Open Smartflex delivers CX-oriented functionalities through a comprehensive self-service platform where customers can access updated and synchronized account information, dynamic usage graphs, and comparisons to help them manage their consumption. They can also review and pay bills, make donations, enroll in new programs, manage preferences, purchase additional products, and much more all at their fingertips.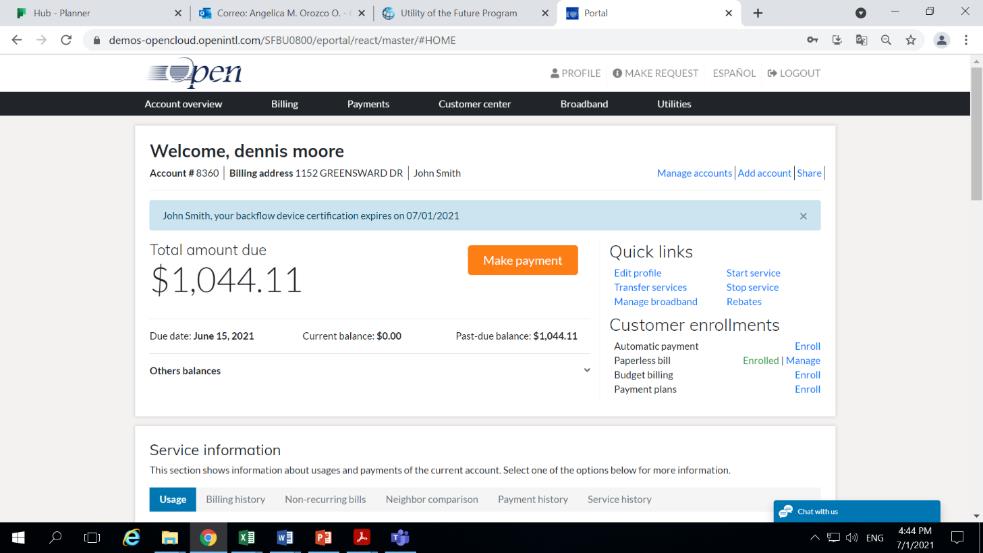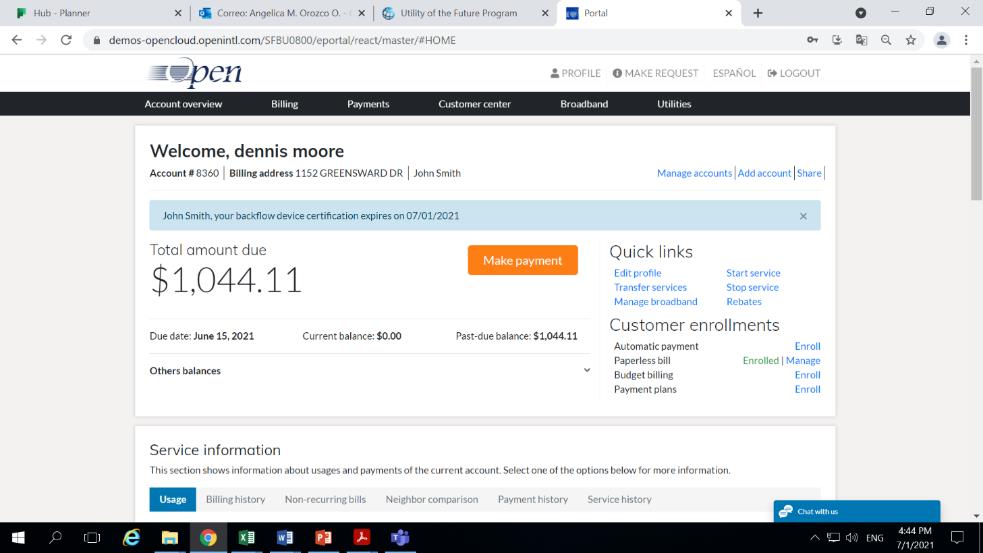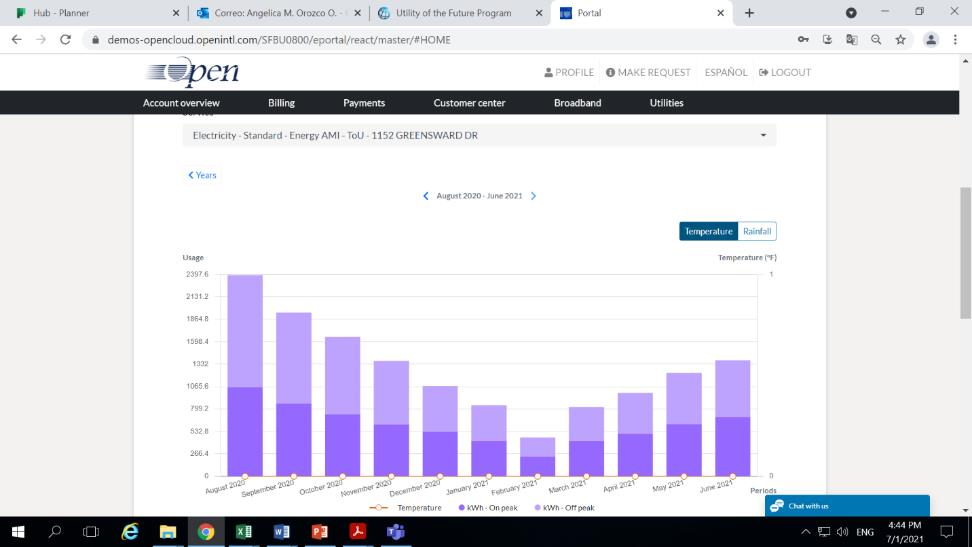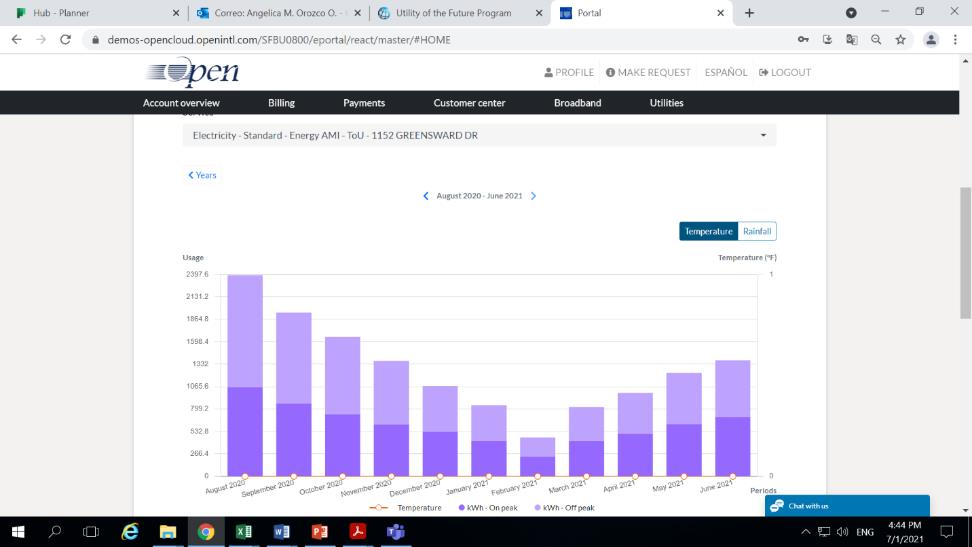 Additionally, Open Smartflex supports interactions that can start at the web portal and continue in the customer service interface where Customer Service Representatives (CSR) visualize all the relevant information about customers, such as transactions, interactions and bills, and can solve a broad set of requests in one place.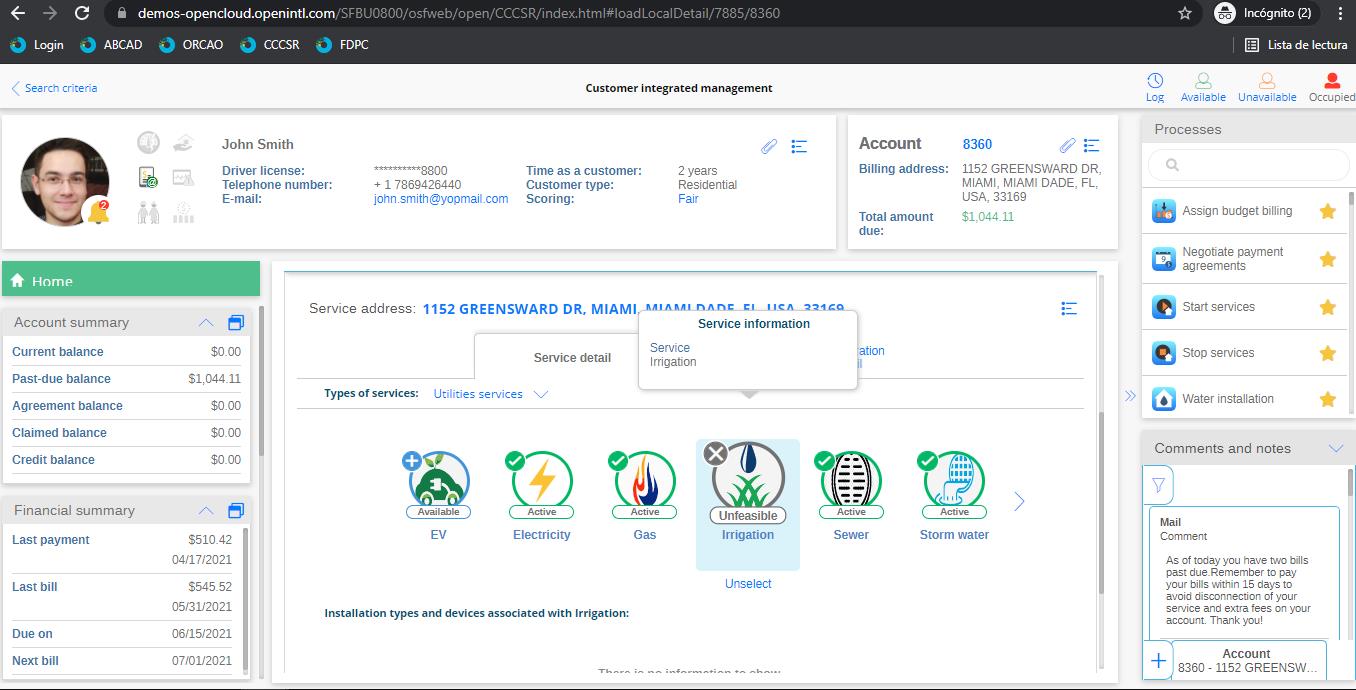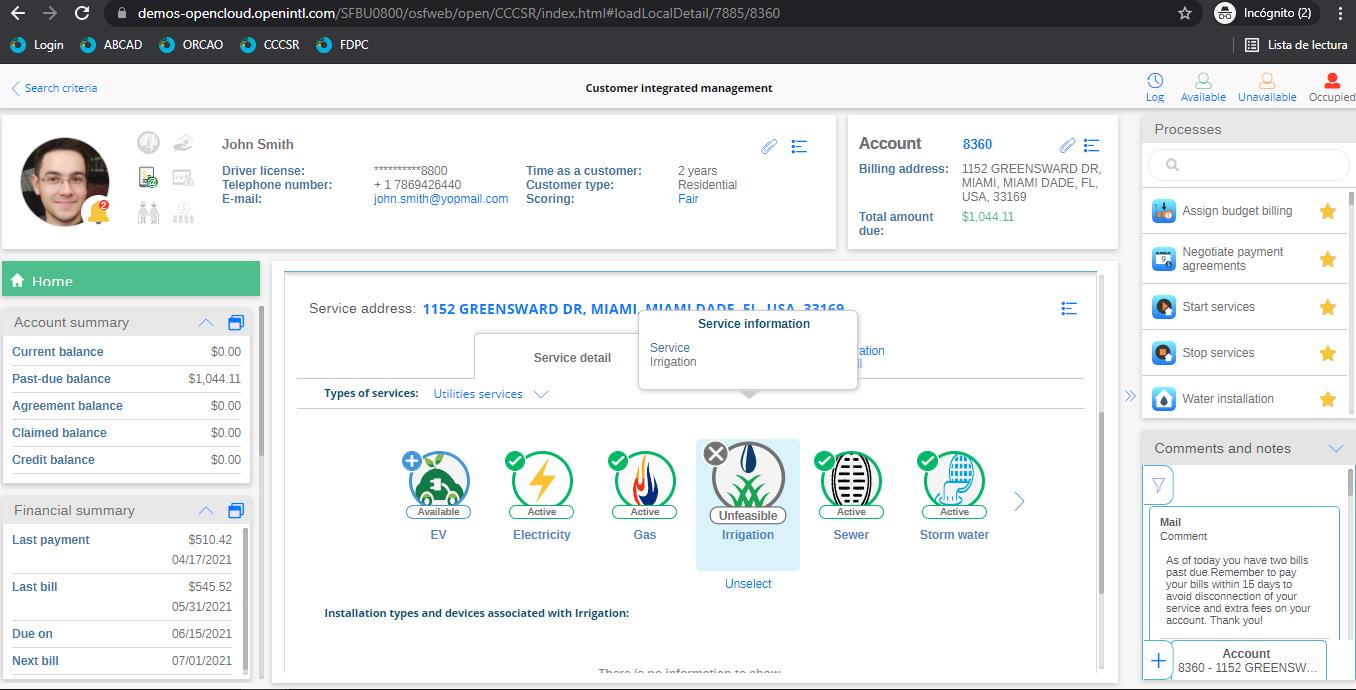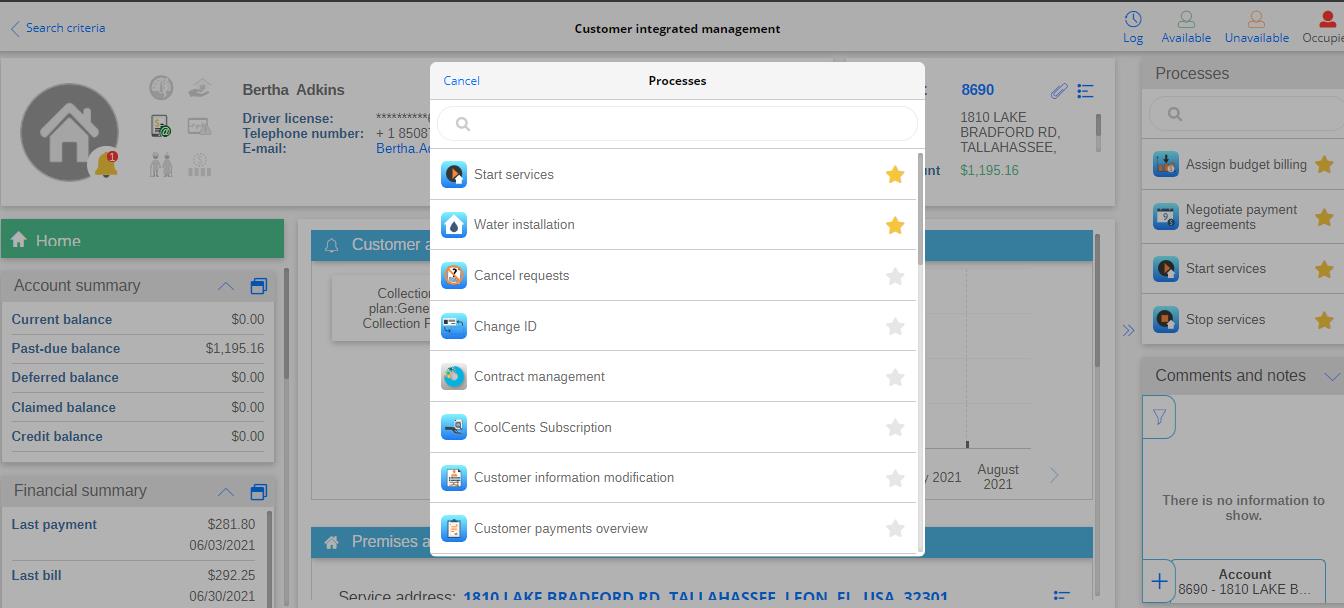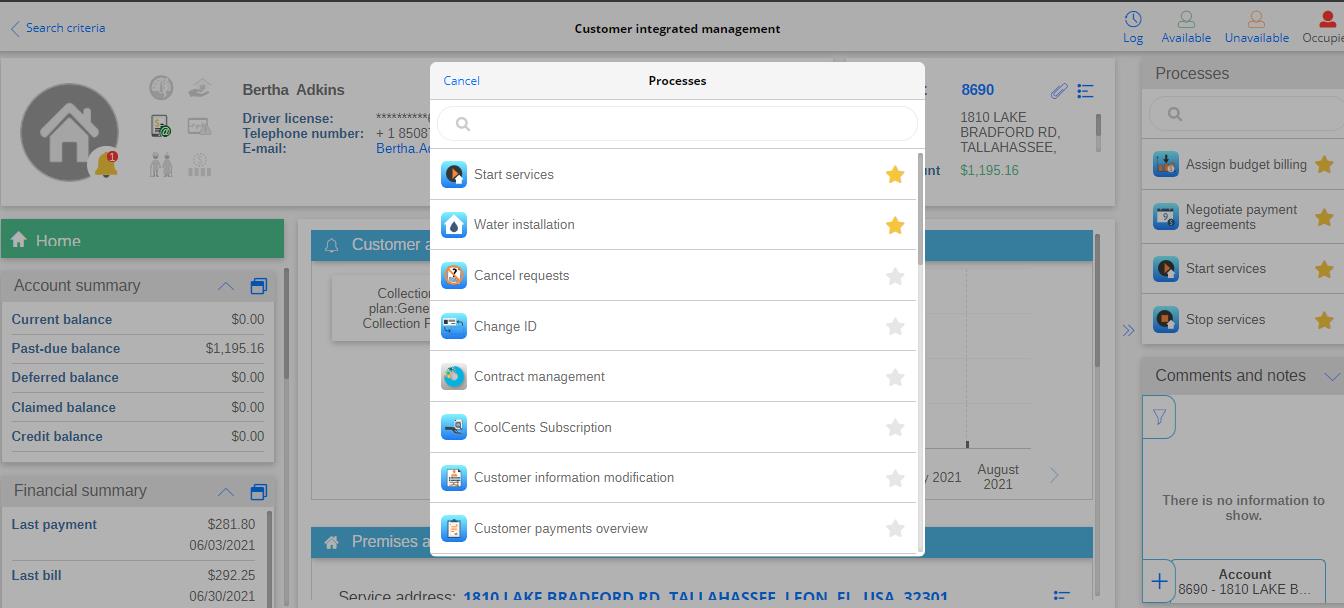 –

Flexibility

 
Open Smartflex allows utilities to offer new products, services, requests, and programs to all of their customers, thanks to workflows and a robust business rule engine. As a result, service providers can expand their product portfolio with the autonomy to harness commercial opportunities, bring in new revenue sources, and attract new customer segments. Moreover, utilities can pursue additional lines of business by modeling non-traditional services like broadband, providing customers with endless opportunities while building loyalty.  
With the workflow functionality, utilities can easily model any request and operational procedure from start to finish, include or adjust activities, incorporate validations throughout the workflow, assign roles or resources, and draw all the routes for each request, and much more. Therefore, service providers can monitor and control flows effortlessly, track issues, and increase business efficiency.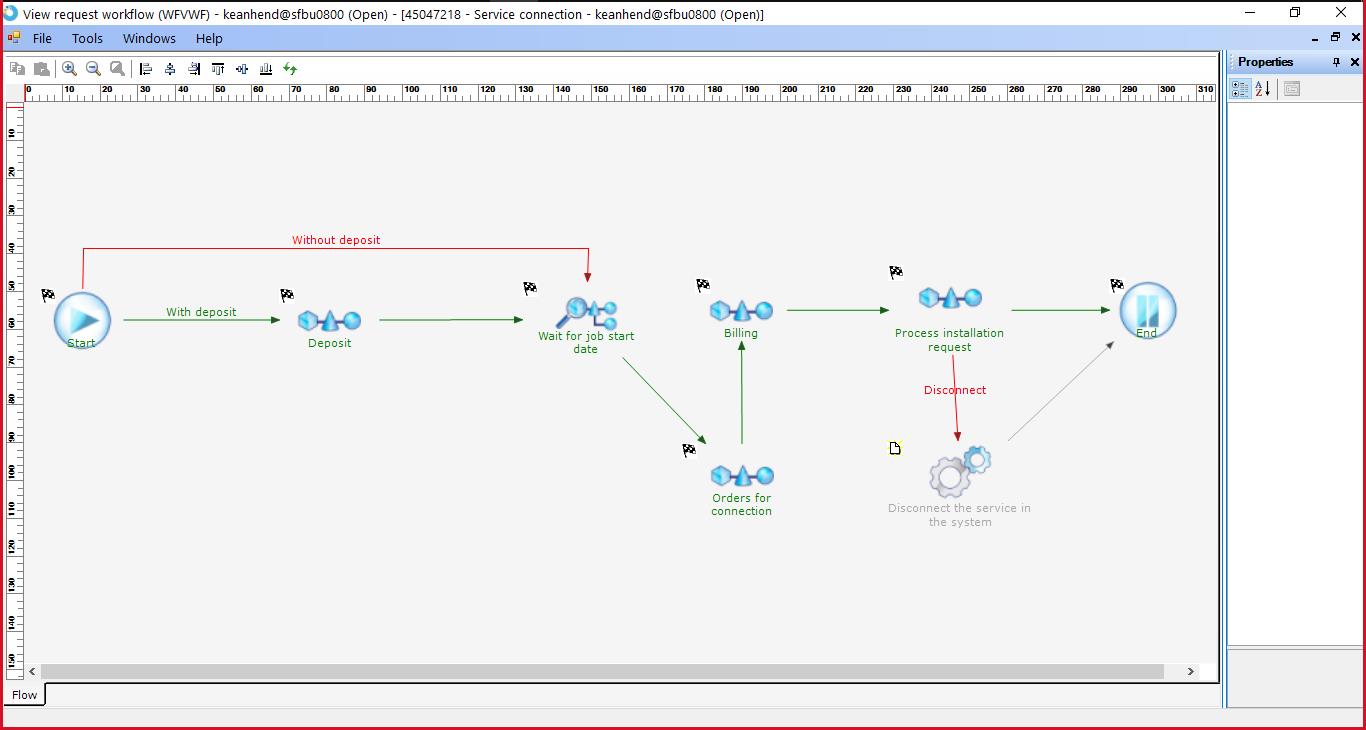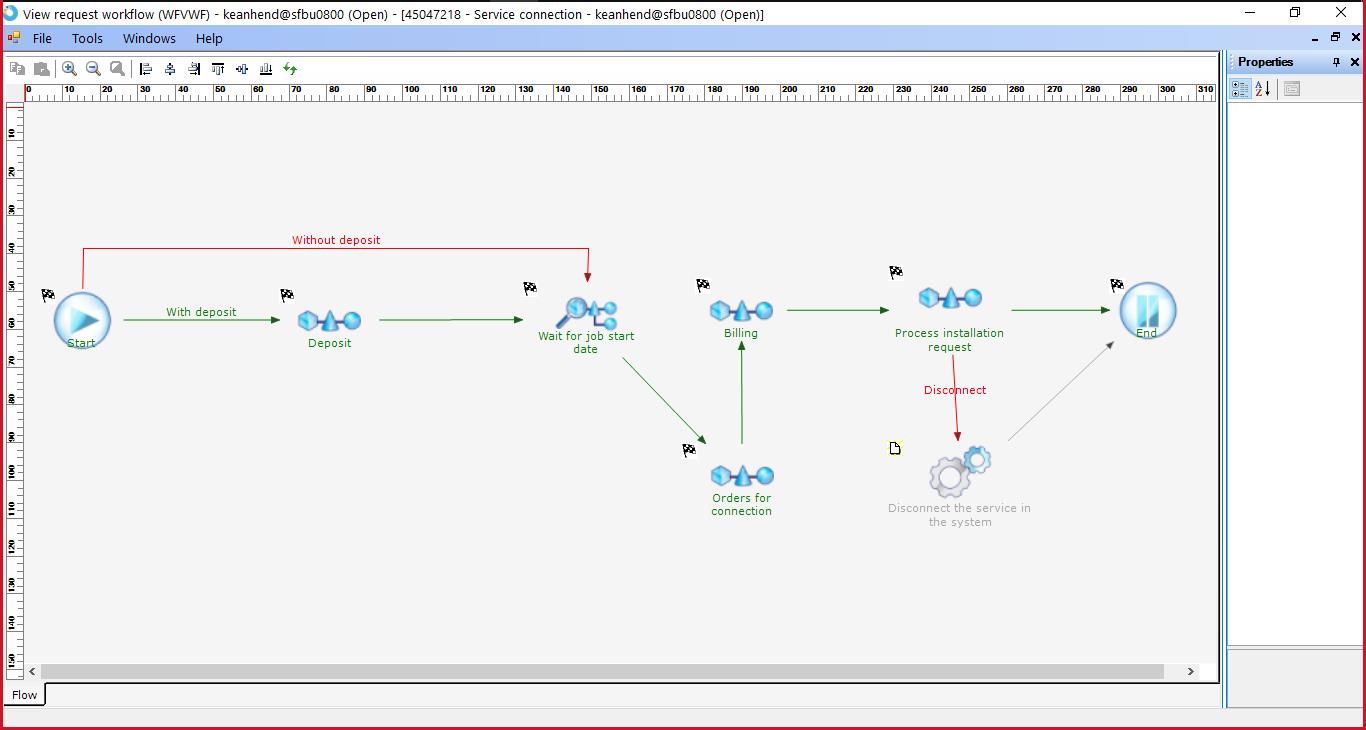 –

Ease of Integration

 
Open Smartflex integrates seamlessly with existing and emerging
 technologies and sites, like CX and CRM applications and systems of engagement allowing service providers to orchestrate their customer journeys with personalized processes, meaningful data, and enhanced interactions in various touchpoints. Therefore, utilities can expand their scope and implement new functionalities at their own pace, avoiding additional development costs.
Thanks to this capability, utility companies can easily explore new business models that position them for the future, grow market share participation, and assess profitability. 
–

Extensibility

 
Open Smartflex is a powerful CIS extended in three dimensions: Digital Customer Experience (DCX), Meter Data Management (MDM), and Mobile Workforce Management (MWM). The CIS dimension supports critical meter-to-cash (M2C) processes such as rate design, billing, payments, among others. With the DCX dimension, utilities have access to an outstanding self-service platform, digital interactions, and e-sales features for customers to manage every aspect of their accounts, pay bills, request services, and purchase new products. 
The MDM dimension allows service providers to manage processes such as interval metering, outage monitoring, and smart grid gateway, just to name a few. With the MWM dimension, utilities manage mobile work orders, demand and work planning, third-party operations, and much more. 
CIS dimension 
Billing Process  
The "billing processes" functionality allows utilities to visualize all the relevant data related to the billing periods, the processes executed during the period and all the associated information. With this information, service providers can easily track every procedure and perform additional activities such as adjustments, rebilling, on-site billing, among others.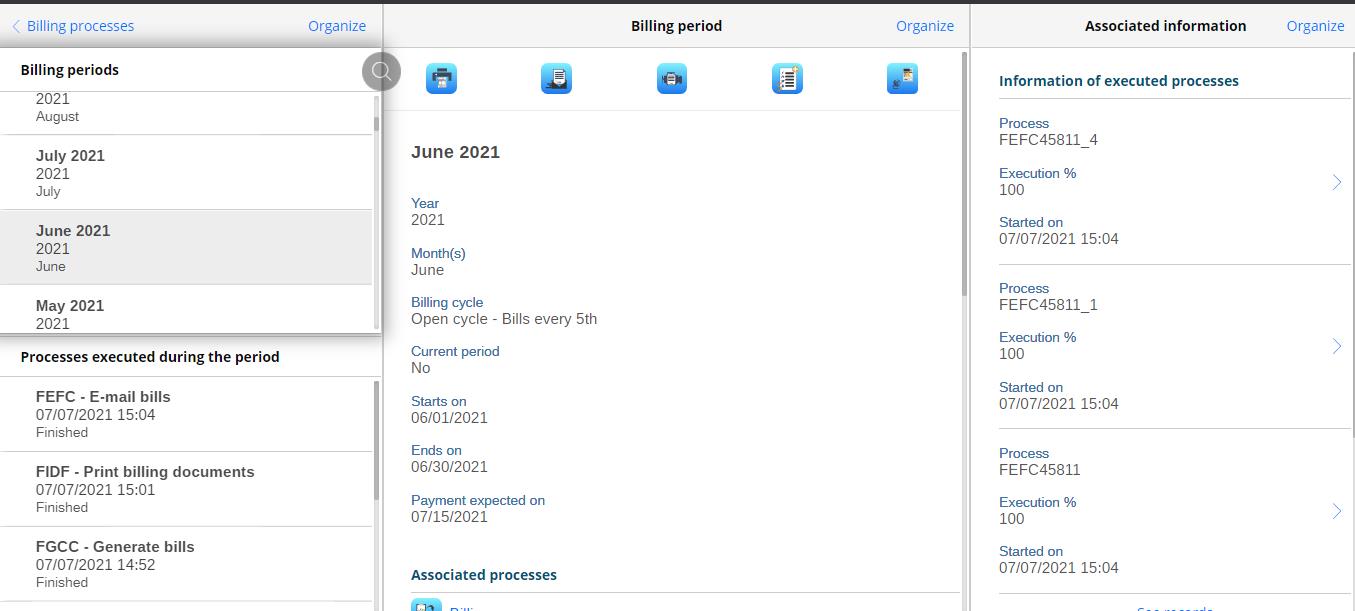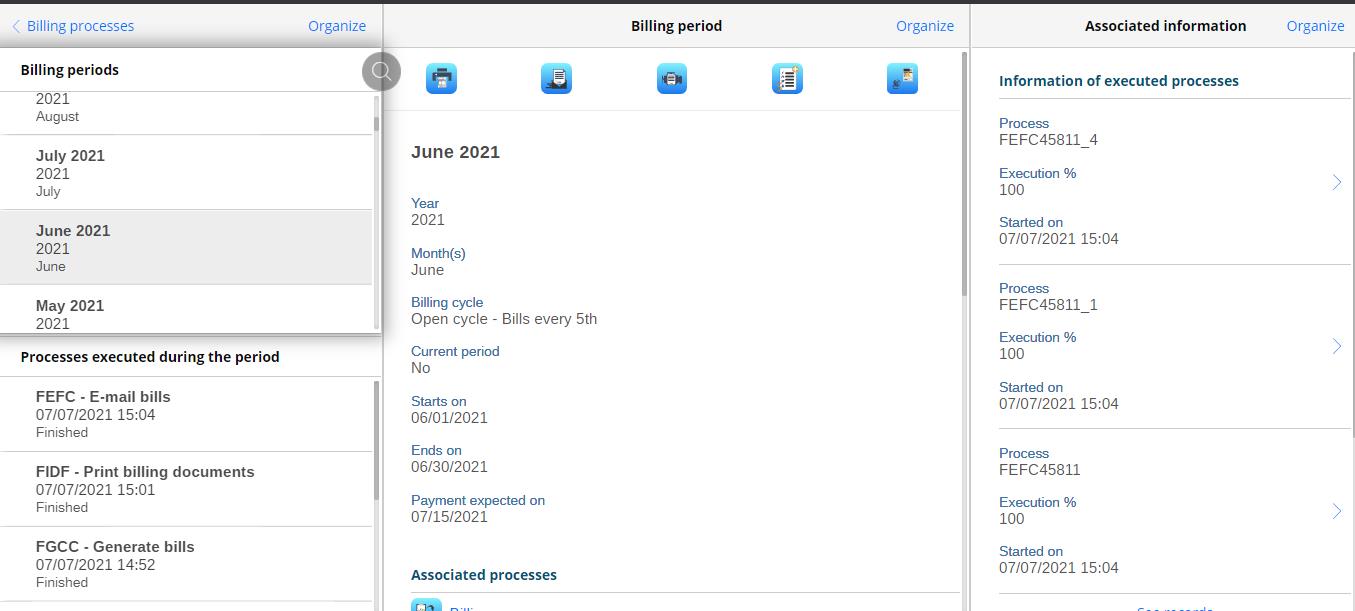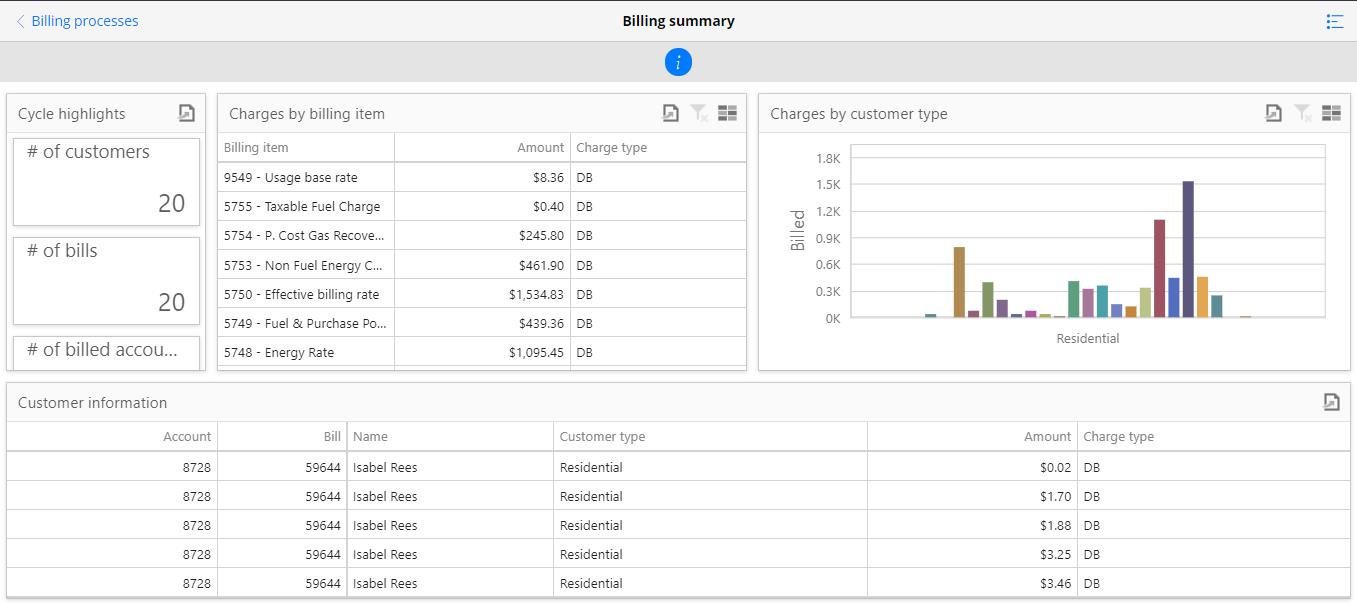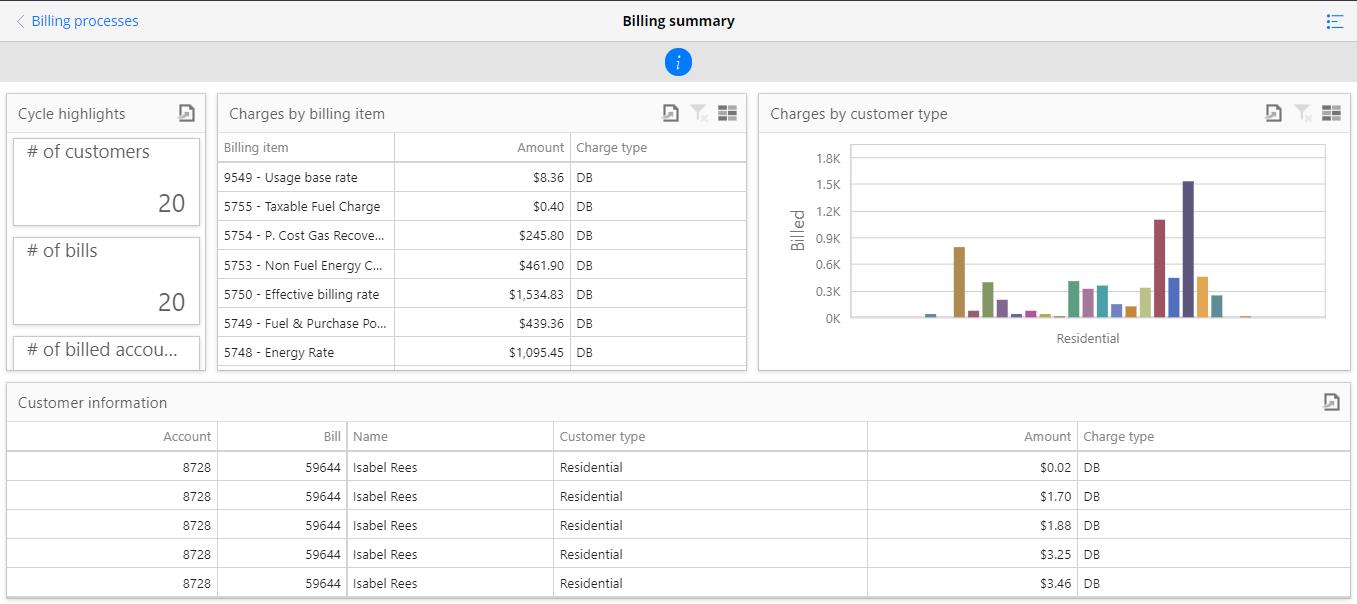 MDM dimension 
Interval Metering 
The "interval metering" functionality enables service providers to manage interval meter data as well as meter reads and service usages. It supports the definition of time slots to divide time ranges and usage throughout the day, allows the receiving and registering of telemetered usages through a plain text file, among other processes.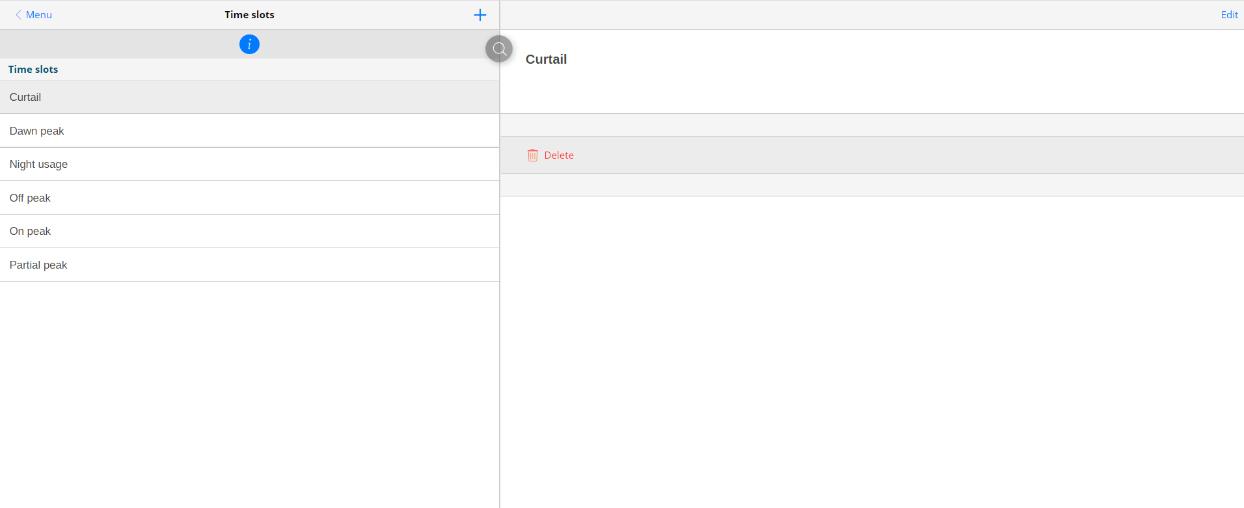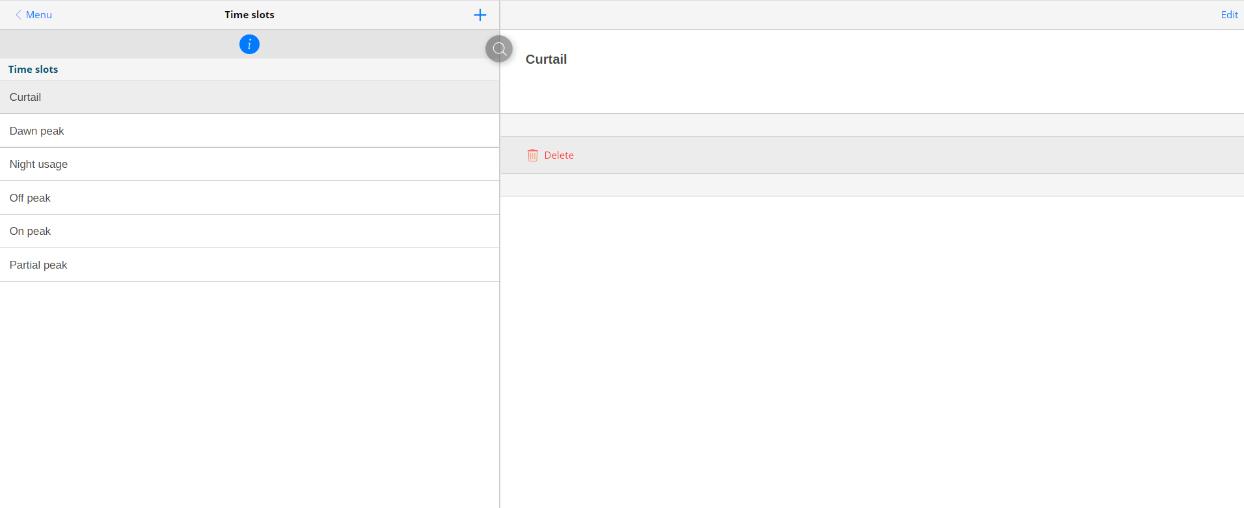 MWM Dimension 
Order Management 
With this functionality, utilities can administer, monitor and control orders, and perform multiple processes such as assigning work units, canceling orders, and managing appointments. Additionally, dispatchers and field crew can visualize important details about each order and track its status. Additionally, the functionality allows for management of mobile work orders, where work units can register on-field anomalies by attaching photographs or additional comments to work orders, simplifies checkup activities planning, and calculates optimal routes based on a number of different variables.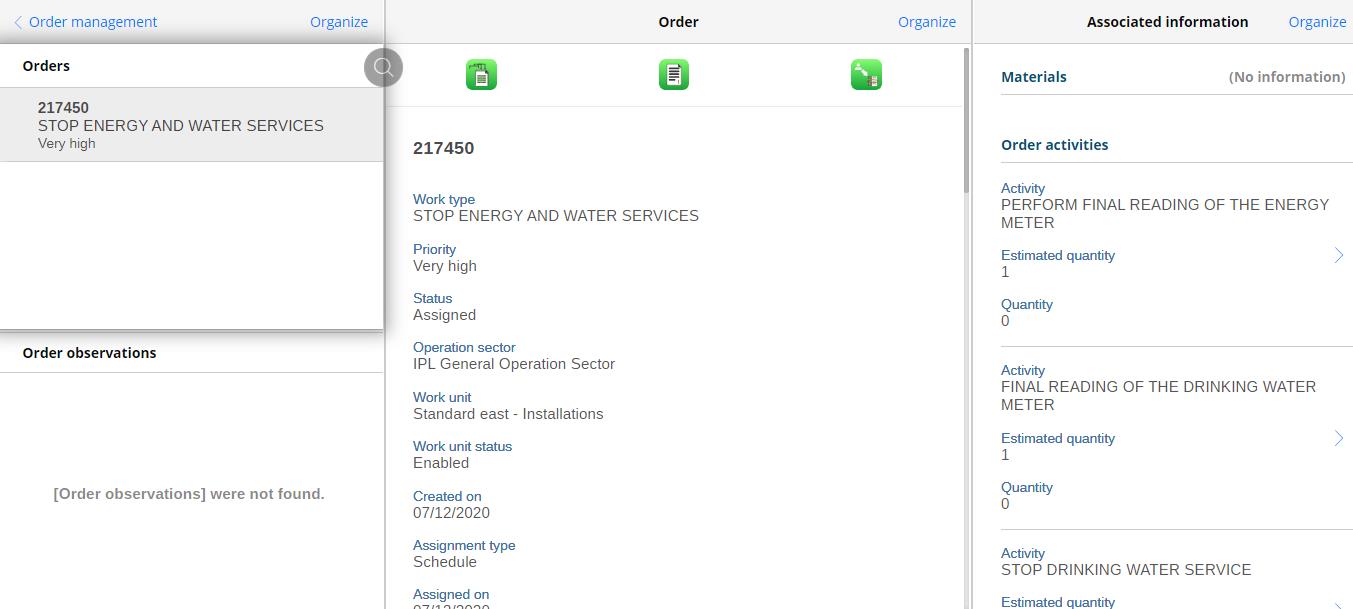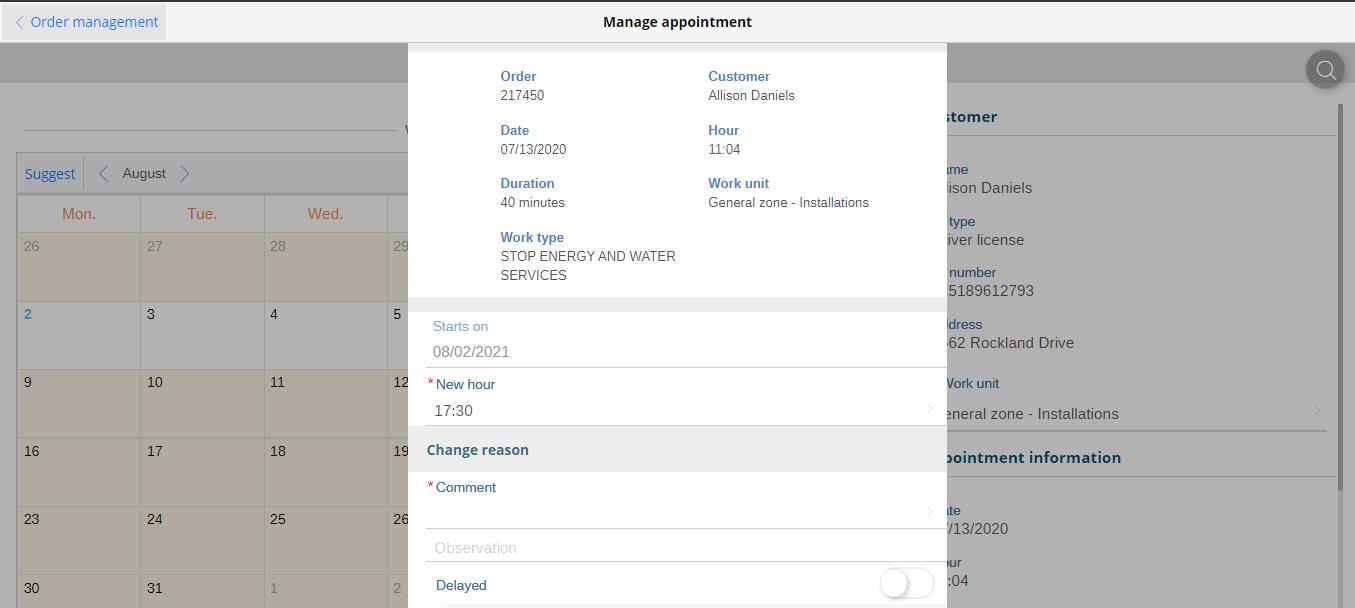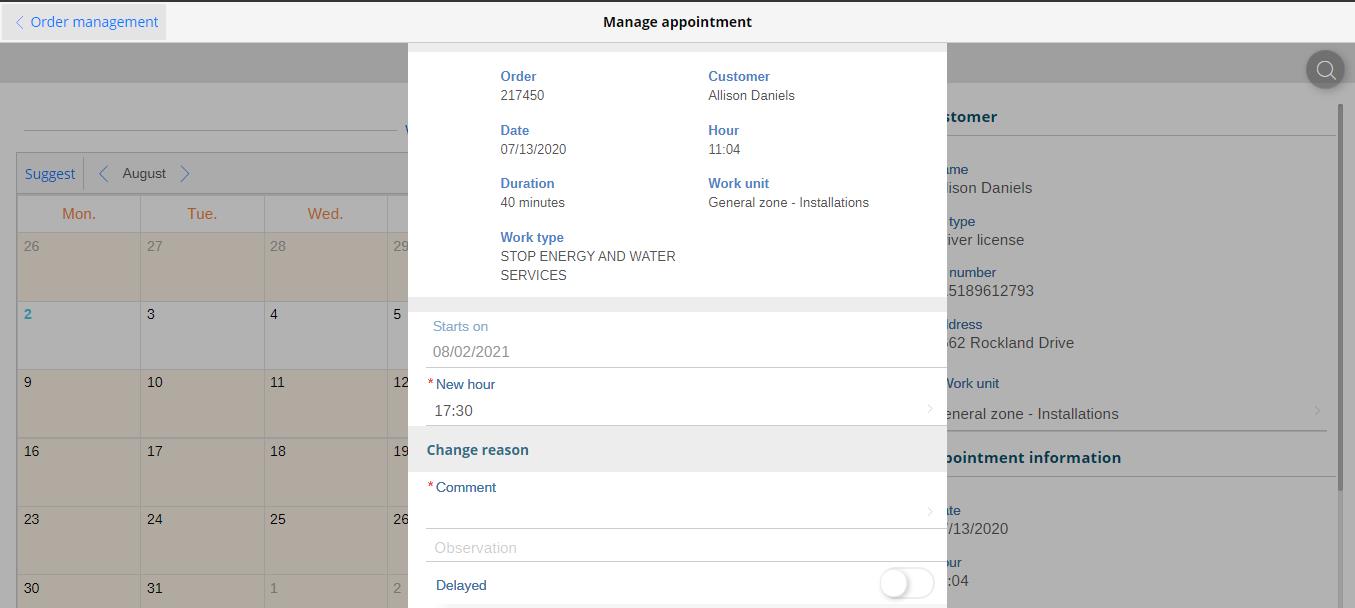 Open Smartflex's future-thinking capabilities cover the critical aspects of utility management, combining customer experience features, practical functionalities, and innovative characteristics that leverage utilities' current position and enhance future competitiveness. This way, service providers can strengthen their opportunities to participate in new lines of business while improving current operations to obtain efficiencies, bring in new revenue streams, and reshape customer relationships.