The systems that support utilities' operation are constantly evolving to meet emerging business requirements and challenging digital customer expectations. Open Smartflex, a holistic CIS solution, allows managing key processes with a CX focus, helping utilities create end-to-end journeys, adjust operational processes with autonomy, and streamline time to market of new products and services.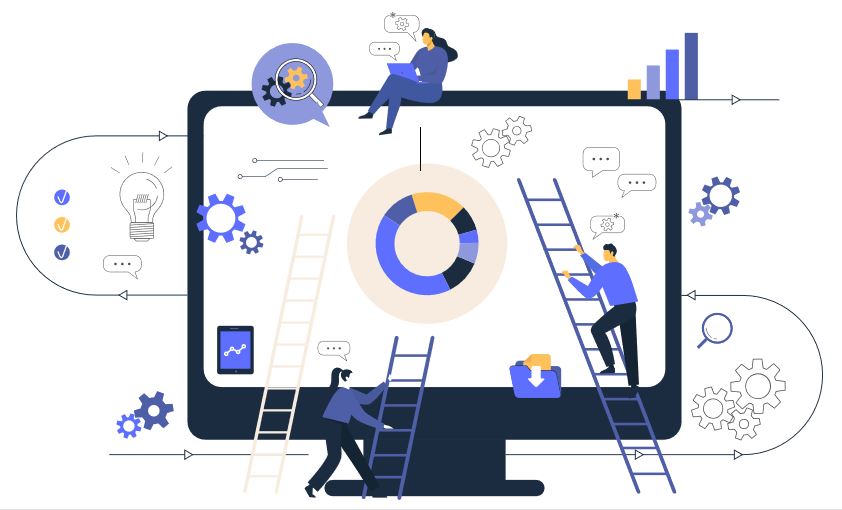 Having the right technology to support key aspects of the business is critical for utilities. To help them, Open provides utilities with a best-in-class solution, Open Smartflex, which delivers a functional scope broad enough to carry out both traditional, core industry processes and emerging customer requirements. This way, companies can operate using a single holistic solution that combines the power of a mature system of record with the flexibility and innovation of cutting-edge customer engagement applications. 
Open Smartflex's far-reaching capabilities help utilities streamline their operation and gain benefits in terms of Customer Experience (CX), revenue, and unparalleled flexibility, which can be obtained through: 
End-to-end customer journeys
Surveys show that delivering the best CX is the top priority for more than 80% of companies, as they expect competition to be based on customer experience in the upcoming years. For utilities, success greatly depends on correctly managing customer interactions to fulfill their expectations. To achieve this, these companies should combine CX-oriented business initiatives aimed to reduce friction at every touchpoint, and powerful customer-centric technology. 
Companies that focus on the customer journeys reduce friction and pain points for customers by providing enjoyable experiences which makes them feel valued
One central element to create a frictionless CX is the customer journey. Being able to understand how customers behave and feel at each interaction with their service provider is the cornerstone of any CX effort. By having a clear understanding of the crucial moments that matter first, utility companies can transform pain points into delightful interactions and connected experiences, while also creating unexpected "wow" moments for customers. As a result, key indicators like satisfaction, revenue, and net promoter scores are improved, consequently turning customers into loyal business advocates.  
To become a successful, customer-centric business, service providers must have a comprehensive and flexible solution powerful enough to handle the most crucial points of every customer-facing process. With its journey orchestration capabilities, Open Smartflex can seamlessly manage all the tasks and activities across the customer journey, executing a coordinated performance of front and back-end operations, as well as field processes. This way, every stage in the customer lifecycle is covered and becomes interdependent, allowing utilities to deliver outstanding experiences by carrying out processes underpinned by a deep understanding of how customers interact with the company, instead of approaching interactions as issues to be handled by isolated business areas.  
Omnichannel communications
A customer journey strategy should include omnichannel capabilities to ensure contextualized communications across every channel. By understanding how customers want to reach out to their service provider at each stage of their journey, the best-suited communication channel can be made available and every touchpoint can be optimized. To provide a singular experience for customers, utilities must have mechanisms to establish fluent communication 24/7, enabling users to interact with the company while providing them with features to manage every aspect of their account. Open Smartflex's holistic approach supports utilities' omnichannel strategy by enabling interactions using both traditional methods such as phone calls and in-store, as well as digital channels, keeping customer information consistent regardless of the touchpoint to avoid data redundancies and gaps that may harm the CX. With these omnichannel capabilities, companies can satisfy the high demands and evolving needs of digital age customers. 
Innovative business processes
Given the disruptive challenges that are reshaping the industry, it is essential for utilities to do more than just create enticing customer journeys. Service providers must constantly implement new processes and adapt to new requirements easily and quickly. Open Smartflex provides utilities with unparalleled flexibility, giving them autonomy to modify the solution to fit their operation instead of adjusting their business processes to work with the solution. The system's flexibility also comes in handy to support a dynamic CX strategy that can be tuned and enhanced constantly to relieve emerging pain points harming customer satisfaction. With Open Smartflex, utilities can expand the solution scope and implement new functionalities on their own anytime, avoiding software development costs. By using sophisticated tools such as smart workflows, dynamic frameworks, and a powerful business rule engine, companies can define new processes and operational flows in a simple way to support every new emerging customer-facing need. 
New revenue sources
Open Smartflex's flexibility is also reflected in the ability to design and offer innovative products and services. Thanks to the solution's modern capabilities, utilities can harness business opportunities and explore new revenue sources at ease by creating enticing value offers to cater to increasingly relevant customer segments, like prosumers and environmental-savvy consumers. With Open Smartflex, utilities can enhance their portfolio to participate in non-conventional lines of business such as broadband, helping them entice customers, thereby furthering acquisition and increasing retention and loyalty. 
LEARN MORE ABOUT OPEN SMARTFLEX
Open Smartflex is a best–in–class holistic solution with a CIS at its core that has been expanded in four dimensions, all of them streamlined for mobility: on the metering side with MDM features, on the customer side through a CSS portal featured with omnichannel engagement capabilities and digital self-service attributes, on the field dimension with MWM features, and dashboards that provide the input necessary to enhance service providers' decision-making process. The solution also enables end-to-end customer journeys by featuring core capabilities for each business domain in which customer-facing processes take place. 
Open Smartflex's holistic nature is not only the essence of the solution but is also embedded in Open's DNA as a company, creating a perfect combination of technology, knowledge, and best practices. Thanks to that, Open has become a key ally for service providers to achieve success in an industry that is permanently evolving.