Sometimes, things do not go as expected and we are faced with unpredicted challenges. However, it is crucial to make changes and keep moving forward in order to succeed in these difficult times. To stay in motion amid disruption, the appetite for virtual work alternatives is at an all-time high. With Open International's remote implementation capabilities, service providers can carry out their technology modernization projects at ease without limitations.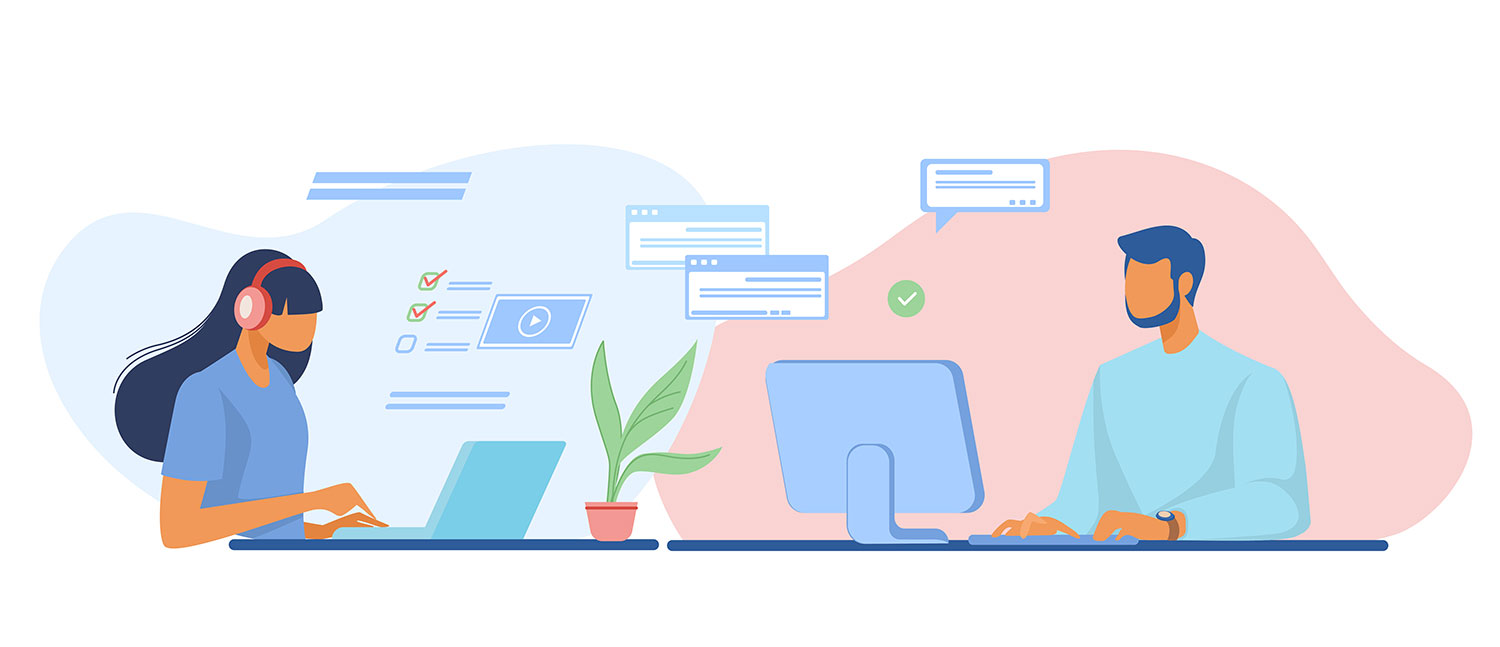 Throughout every endeavor to help utility providers run their business, Open International has demonstrated that Open Smartflex is an agile, flexible, top-of-the-line solution that supports evolving customer-facing processes while achieving maximum operational efficiency. This agility and flexibility have transcended the technical aspects of the solution and have become guiding principles when working hand in hand with clients and prospects to meet highly demanding requirements at break-neck speed.
As we continue to face COVID-19, utilities are being challenged to change their processes as quickly as possible. Several tasks that used to be completed on-site have suddenly stopped or have been reduced to keep employees safe. As a result, schedules and timetables have been affected, causing delays that undermine utilities' performance. Software implementation projects are not immune to these setbacks, exposing the vulnerability of the companies that are unable to come up with alternatives to undertake such projects upon distressing and constraining situations.
Like other companies, Open International has first-handedly experienced the challenges of the pandemic, making it necessary to implement Open Smartflex in a remote manner. Fortunately, this ability has not emerged from the pressing situation. Open International has built a track record of successful system implementations and upgrades completed remotely, which has come in handy now that it is needed most. With its agile project culture, Open International has traditionally deployed its software solution using a mix of remote and in-person work in which most activities are done without staff displacement, enabling an alternative for utilities to keep technology modernization projects in motion while ensuring everybody´s safety.
To make this possible, companies must rely on a formally defined framework that combines processes, agile methodologies, and organizational structure necessary to enable collaborative work and promote utilities' autonomy. Open International's implementation methodology, SMART, allows utilities to operate a powerful solution equipped to handle the most challenging business scenarios in less time while guaranteeing continuous support through state-of-the-art collaboration IT tools on every stage of the implementation project. With these tools, both Open International and the utility can keep a detailed track of the project's advancement and manage the knowledge assets and other key resources useful to streamline the software onboarding process. Likewise, they provide the ability to set virtual interaction spaces, facilitating the joint work needed to complete every activity required for a successful go-live. Open International also relies on its internal ticket management system to enable bidirectional communication regarding incidents and requirements related to the proper operation of Open Smartflex. A cutting-edge data loader used to carry out critical data migration is also included, granting the ability to execute 100% of the migration processes remotely, granting the ability to execute 100% of the migration processes remotely.
As a result of combining modern technology and the agility necessary to enable organizational change management, utilities can gain many benefits. For instance, these companies obtain reductions of 25% on average on the implementation project costs when it is done remotely, minimizing the Total Cost of Ownership (TCO) to achieve a higher return on the investment made. Likewise, having remote work capabilities allows utilities to cut costs associated with medical leaves and promotes employee productivity and a better quality of life. Nevertheless, the benefits of remote implementations are not only quantitative. The ability to perform remotely allows companies to comply with current public health concerns and regulations while promoting and accelerating digital transformation.
In 2019, a utility that has been using Open Smartflex since 2015 to manage over 800,000 customers upgraded to the last version of the software remotely and autonomously, just two months after the project kickoff. More than 126 new technology and functional features and enhancements centered on customer-centricity, mobility, and smart metering were included in this major system update. Only a reduced IT crew was needed to deploy it and over 300 users had access to virtual self-training options to become familiar with the latest innovations. The project was recognized by government agencies that highlighted Open International's commitment to the strengthening of the utility's operational and managerial capabilities, and the unparalleled brief timetable.
Without a doubt, utilities' digital transformation plans must advance relentlessly even during challenging times. To that end, Open International has proven experience in adopting cutting-edge methodologies and tools to successfully perform current and future implementation projects remotely while creating opportunities to encourage innovation and increase profitability.