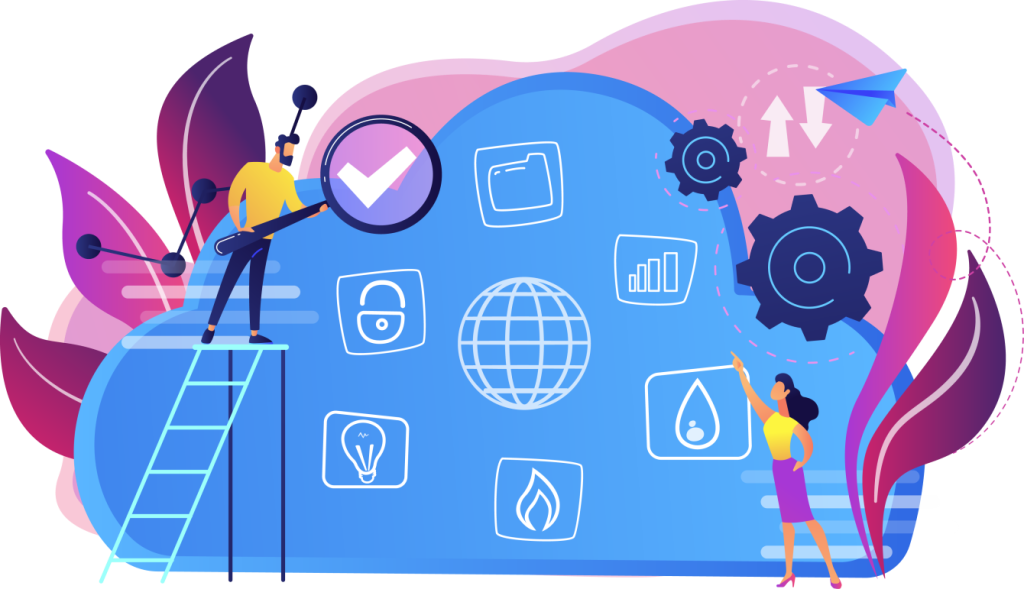 Cloud computing is a digital transformation enabler which comes in three different service models to suit the needs of every business. This technology allows companies to offer secure and reliable solutions and services. With Open Smartflex, a modern cloud-based CIS solution, utilities can obtain the benefits of cloud computing and gain more flexibility, scalability, and business continuity in their company operations.
In a technology focused era, change is inevitable. Sometimes it is difficult to perceive how much the world is evolving, but it is our duty to stay up to date with new trends and innovations. After the COVID 19 pandemic took the world by storm, it was very clear that becoming more digital was fundamental for companies to ensure competitiveness and continuity. With this digital transformation trend in full affect, the world was introduced to cloud computing, which is now considered a key driver and one of the most important enablers in the market.
Nowadays, companies are experiencing a burden on their IT infrastructure as they struggle to meet growing customer expectations for fast, reliable, and secure services. Cloud computing is a fast-growing technology that allows companies to move away from local IT infrastructure and instead rely on cloud-based services. With just a simple internet connection, utilities can access data and applications regardless of time or location. Additionally, cloud-based providers often offer services such as software, storage, and processing at affordable prices.
According to Gartner, one of the top strategic technology trends that organizations need to explore in order to deliver digital capabilities anywhere and everywhere is Cloud-Native Platforms (CNPs).
"CNPs use the core capabilities of cloud computing to provide scalable and elastic IT-related capabilities "as a service" to technology creators using internet technologies, delivering faster time to value and reduced costs. For this reason, Gartner predicts that cloud-native platforms will serve as the foundation for more than 95% of new digital initiatives by 2025 — up from less than 40% in 2021[1]."
Across all industries, the cloud has become one of the most trending technologies in today's landscape. With that being said, the utility industry, a large sector that is critical for the economy and our communities, is experiencing an unprecedented phase of transformation in recent years and is moving into cloud computing. Now, the new challenge for utilities is to be at the forefront of this technological era and adopt innovative solutions such as the cloud, which allow them to improve their operational capabilities and provide better services to their customers.
It is important to note that cloud computing is offered in three different service models which each satisfy a unique set of business requirements. These three models are known as Software as a Service (SaaS), Platform as a Service (PaaS), and Infrastructure as a Service (IaaS).
According to Foundry's 2022 Cloud Computing Survey, when asked about the top cloud growth areas, more than half of ITDMs (IT decision-makers) stated Software-as-a-Service (52%), followed by Platform-as-a-Service (38%), Security-as-a-Service (37%), Infrastructure-as-a-Service (36%) and cloud-based analytics (33%). Cloud-based analytics rises to 38% for enterprise organizations compared to 29% for SMBs (Small and Midsize Business) [2].
SaaS is a cloud computing model where the applications are hosted on the cloud and managed by the software provider. In this model, utilities leave IT management to their service provider, who is responsible for maintaining everything related to the software solution such as supplying servers, providing storage, network security, data availability, and infrastructure management.
To differentiate between cloud computing models and understand who manages which services, let's take a look at the following figure.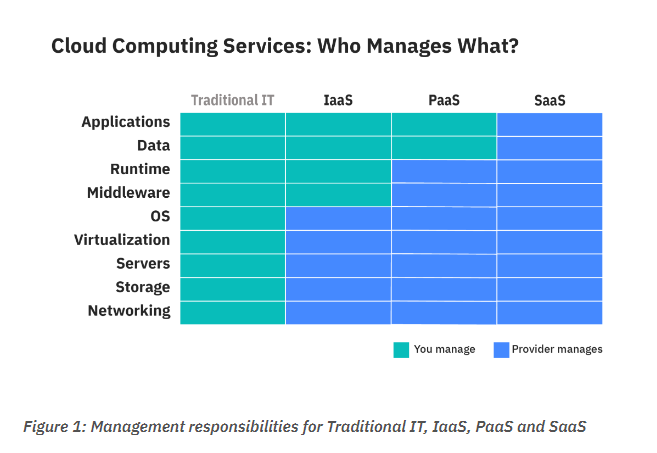 Why switch to a SaaS Business Model?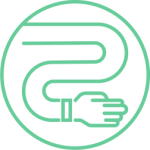 Flexibility
Utilities must be able to adapt to changes in their community and meet their customers' needs by providing them with a better experience. This is why a SaaS model is the right one, as it provides flexibility to the business by adapting to different situations that may arise. This model provides great benefits for employees too, as it allows them to access data and applications just by being connected to the Internet, without the need to be on the company's site.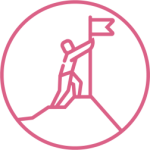 Scalability
A SaaS model also offers the ability to handle large amounts of data which can help utilities improve their decision-making process. Additionally, having this large capacity allows these companies to add services or functions at any time without having to make major investments in hardware or software. This gives utilities the power to respond quickly to market demands and increase their overall performance.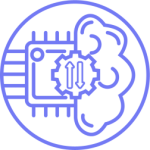 Software Updates
Service providers with SaaS models have the advantage of receiving constant system updates while having the ability to add new features to the software when needed. Because these changes are made and deployed from the cloud, access to on-premise devices is not required, allowing utilities to save time and money that would be required through other business models.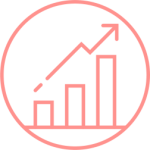 Business Continuity
With a SaaS model, the cloud provides constant backups which can leave utilities feeling more confident and secure in their operation. With their systems running on the cloud, utilities can continue running smoothly in the event of an emergency, reducing the risk of data loss and downtime. This also allows users to access services from remote locations. This model ultimately provides the security, flexibility, and scalability to ensure the continuity of the company's business.
Open Smartflex Cloud Services
With this cloud computing trend on the rise, Open developed Open Smartflex, a modern cloud-based CIS solution that goes beyond meter-to-cash and includes features like Customer Relationship Management (CRM), Meter Data Management (MDM), Workforce Management (WFM), and analytics. With a flexible and holistic approach, the solution supports end-to-end customer operations for smart utilities and enables them to accelerate their digital transformation and generate new lines of business while preserving the quality of their processes. Open Smartflex was ultimately designed to empower companies to offer exceptional customer experience and simplify their operations.
With Open Smartflex Cloud Services, utilities can focus on running their business without worrying about software support, system updates, infrastructure maintenance, network security, and data availability; these topics will be reliably managed by Open's experts. In fact, the solution's flexibility
allows utilities to choose whether to run on Open's own private cloud or on another cloud that better fits their business needs. Once on the cloud, Open Smartflex offers its customers a scalable platform at a lower TCO. With a cloud-based deployment, utilities can tap into the flexibility of minimal resource constraints to expand the system as needed.
Digital transformation is fundamental to ensure the competitiveness and continuity of companies of all kinds, including utilities. With technologies such as cloud computing, utilities can access applications and data anytime, anywhere, providing multiple benefits including: flexibility, scalability, software updates and business continuity. Evidently, utilities should look for a modern cloud-based CIS solution like Open Smartflex, which empowers them to accelerate their digital transformation to provide better services while enhancing their operational capabilities.
[1]. Gartner (October,18.2021). Gartner Identifies the Top Strategic Technology Trends for 2022. https://www.gartner.com/en/newsroom/press-releases/2021-10-18-gartner-identifies-the-top-strategic-technology-trends-for-2022#:~:text=Cloud-Native%20Platforms%20(CNPs)&text=For%20this%20reason%2C%20Gartner%20predicts,less%20than%2040%25%20in%202021
[2]. GlobeNewswire (April,07.2022). Report: 60% of IT Decision Makers Say Cloud Capabilities Have Helped Their Organization Achieve Sustainable Growth. https://www.globenewswire.com/en/news-release/2022/04/07/2418519/0/en/Report-60-of-IT-Decision-Makers-Say-Cloud-Capabilities-Have-Helped-Their-Organization-Achieve-Sustainable-Growth.html
[3]. IBM (September,02.2021). IaaS versus PaaS versus SaaS. https://www.ibm.com/cloud/learn/iaas-paas-saas
¿Do you want to learn more about how to overcome communication challenges with VEE capabilities and the flexibility to model and validate business rules?