With Artificial Intelligence (AI) in their toolbox, utilities can enhance Customer Experience (CX) with the use of modernization and digitalization. These improvements provide their customers with delightful experiences powered by new technologies and software applications, particularly, chatbots, smart speakers, and uberization.

Along with all the benefits that AI presents to service providers, such as greater efficiency and lower operational costs, this technology offers opportunities in one of the most relevant elements in the utility industry: CX. In fact, up to 86% of utilities are already using AI for CX purposes, far exceeding any other use case[1]. Nowadays, companies are offering more innovative experiences to their customers to meet their expectations in meaningful points of their journey. AI can help customers and organizations interact more seamlessly by:
Interacting with chatbots about products and services to improve response time: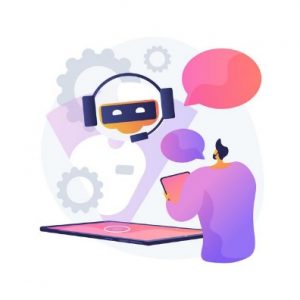 Training algorithms to chat with customers, recognize their issues, and come as close to a positive resolution as possible, enables service providers to reduce the burden on their call centers and reduces the queue of customers waiting for an answer from service representatives.
Advanced bots are trained to understand the context and can even identify the customer's intent within a specific text. With these options in mind, utilities must analyze which type of bot suits them best depending on their specific needs, daily operations, CX goals and budgets.
Statistics show that by 2021, around 17% of customer service interactions will be handled by AI.
Requesting services via smart speakers for a flexible experience: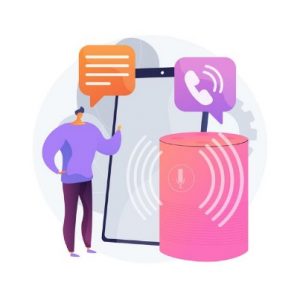 Besides chatbots, smart speakers deliver meaningful benefits to utilities, including flexibility and approachability. With the use of smart speakers, customers can find a more efficient way to ask questions about their current services and request new ones. This alternative gives customers a modern and simple method to communicate with their utility company when they need answers and solutions quickly.
With a forecasted penetration rate of 75% by 2025[2], smart speakers are one of the most streamlined ways organizations can offer innovative services to their customers. By integrating their solutions with sellers such as Google or Alexa, service providers can train the device to understand different commands that a user may ask. Some of the most useful commands that smart speakers can be trained to recognize are "Pay my bill with my default account," "Why was my bill so high this month?", "How can I reduce my bill?" or "I want to change my energy plan".
Smart speakers, together with natural language processing, bring customers the opportunity to have an expert in their home 24/7 that can answer different questions about any service-related topic, grant an adequate and personalized solution, and reply faster than traditional channels.
Uberizating field operations to provide a customized experience and keep customers informed: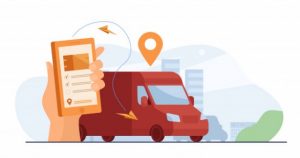 Optimizing and scheduling routes enable the uberization of field operations which means that customers can request crew services just as if they ordered an Uber®. With uberization, customers are notified when and which technician is visiting them. On top of that, they can visualize the route of the field workers and the distance to the premise.
Without a doubt, uberization has an enormous positive impact on a company's CX. In fact, according to CSG International, an overwhelming 89% of customers prefer an "Uber-like" experience that provides technician location and continually updates estimated arrival times, and about 70% say they would also like to see the technician's name and photo[3].
Solving service issues with AR user assistance and manuals to improve self-service:
Self-service is a crucial element in utility operations, not only because it reduces different service costs but because response times improve when customers can solve their own inquires.
By giving graphical instructions via an AR application for smartphones, back-office employees easily guide customers to find and solve problems in electronic components such as smart thermostats or routers (for telecommunication services).
Unlocking this meaningful tool delivers priceless benefits for the organization, particularly enhancing customer satisfaction by giving customers more autonomy to solve their issues through more available and approachable channels.
By bundling all or some of the previously mentioned business applications, utilities are sure to get the most out of AI when it comes to potentiating their CX. Admittedly, they will have to make some investments in implementation costs and staff training, while also familiarizing customers with the new options to contact them. Nevertheless, a moderate improvement in CX can impact the revenue of a typical $1 billion company by an average of $775 million over three years[4], proving that service providers are on the right path to satisfying their customers while increasing their revenues simultaneously.
[1] Liad Churchill, Techsee (March 11, 2020). How Utilities Can Use Artificial Intelligence to Upgrade Customer Experience. https://techsee.me/blog/ai-in-utilities/
[2] Statista (July 2, 2020). Smart speakers – Statistics & Facts. https://www.statista.com/topics/4748/smart-speakers/#:~:text=As%20of%202019%20an%20estimated,increase%20to%20around%2075%20percent.
[3] CSG (November 11, 2014). CSG RELEASES SURVEY RESULTS ON IN-HOME CUSTOMER SERVICE. https://ir.csgi.com/investors/press-releases/press-release-details/2014/CSG-Releases-Survey-Results-on-In-Home-Customer-Service/default.aspx
[4] Temkim Group (2018). All the customer experience statistics you should care about. https://omoto.io/academy/customer-experience-statistics/