Comprised of many values and principles, the agile manifesto was born to improve project management, proposing a shift in the way to respond to customer needs and demands. The adoption of these values and principles is key for organizations to achieve the consolidation of industry best practices during project implementations under a hybrid approach.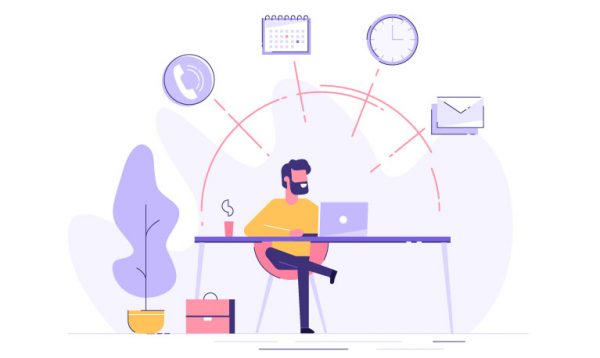 Agility to respond effectively to customer requirements, regulations, and market trends has become an essential capability for companies in order to guarantee success when carrying out a project. In fact, 71% of organizations report an increase of agility in their processes over the last 5 years(1), boosting their ability to adapt to changes, continuously improve, and create products which better satisfy customer needs and expectations.
For this reason, companies must adopt new implementation methodologies that give their projects more agility through a hybrid model. Taking into account the requirements and goals of each project, this new approach is based on the agile manifesto, a management model that balances customer satisfaction, early and continuous deliveries of functionalities, and constant adaptation to change. Comprised of 4 values and 12 principles, the manifesto was born as an alternative to the methodologies based on fixed project plans and it is considered one of the best ways to harness the power of continuous collaboration and teamwork in a project.
The 4 values of agility as an alternative to traditional methodologies
The agile manifesto defines several values and establishes priorities among them. Its main goal is to promote a shift in an organizational culture based on the development of skills that strengthen the ability to innovate, generate high-value deliverables, and interact with the customer while building closer relationships together.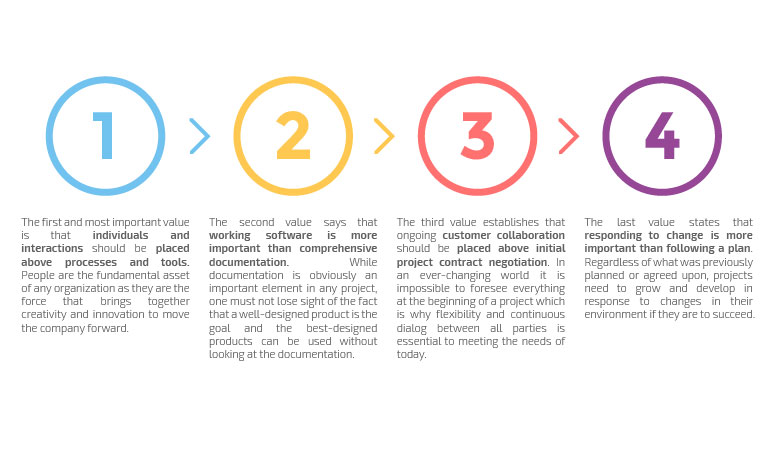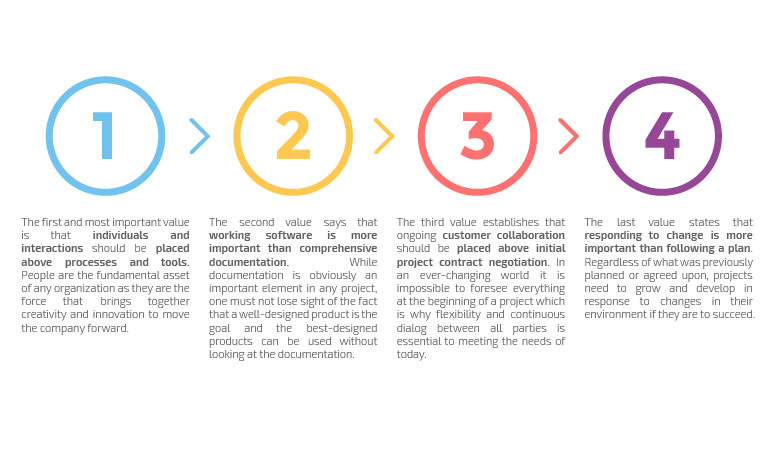 Figure 1. Agile manifesto values 
The 12 principles of the agile manifesto, the foundation to manage projects with flexibility
Standing behind the values on which the manifesto is based, there are 12 principles that are vital when performing a project implementation with agility.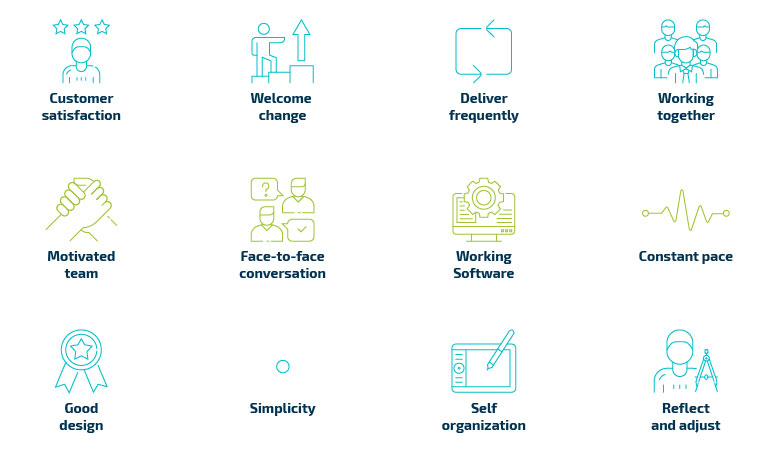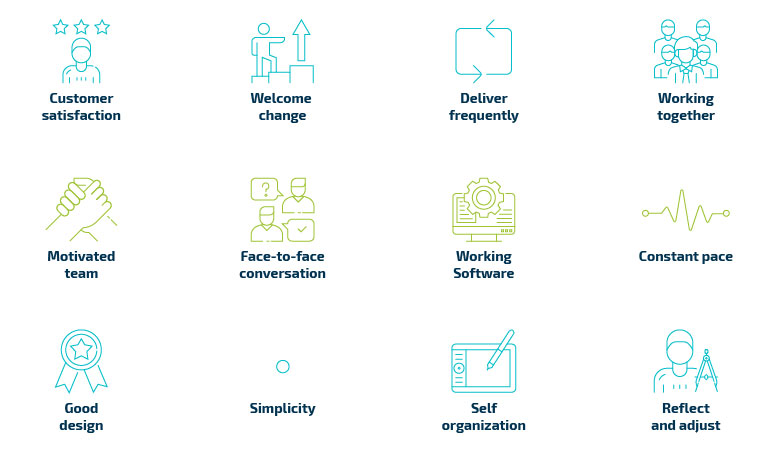 Figure 2. Agile manifesto principles
The agile manifesto transforms the practices of project implementation, helping companies pursue the path that leads to a more productive organizational culture and mindset. Furthermore, it aims to create a work environment where collaboration, reliability, communication, and motivation are encouraged throughout the project. Likewise, the values and principles that constitute the agile manifesto are used as the foundation for the hybrid model, a philosophy which fosters agility and the successful implementation of software projects.
Considering all the benefits offered by the agile manifesto and the hybrid model, the question is: Does your company apply these practices to maximize the success of software implementation projects?